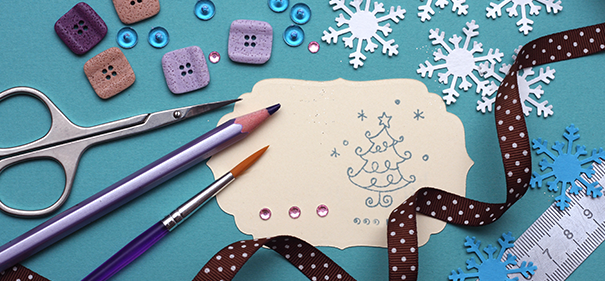 If this winter is anything like last year's, we could have several snow days. What's good news for your kids is daunting for you, since they'll be running around the house instead of giving you some peace and quiet at school. But you can help channel your kids' energy into fun, productive projects with these simple winter crafts.
    1.        Build a Snowman
Obviously! But seriously, building a snowman is no more difficult than rolling piles of snow into balls, stacking them on top of each other, and shoving a carrot and some buttons where applicable. Actually, that's all there really is to it!
If you're building a snowman, let your kids roll the larger parts of its body. This will keep their bodies moving and let them see their contribution to the project.
Make sure to stock up on loose buttons and long carrots before the snow hits.
Bonus: If your kids have seen Frozen, this will give them a song to sing during your craft! Get ready to learn the lyrics.
    2.        Make a Gingerbread House
You can't eat a snowman (well, you're not supposed to), but you can eat a gingerbread house! While making a gingerbread house from scratch may be cheaper and more fulfilling than using a box, you have to remember that young kids probably don't have the skill or attention span required for such a project. Grab a gingerbread kit from a website such as Wilton Products and get ready for an engaging experience for the whole family.
Delegate the simple tasks, such as designing the decorations and squirting icing on the house, to your children.
Positioning the walls of a gingerbread house requires pretty solid dexterity, so let's leave that to the adults.
Make sure to get lots of pictures of your kids smiling with their completed house! That way you have proof of their creation before you devour it.
    3.        Coffee Filter Snowflakes
Just because there's snow outside doesn't mean there can't be snow(flakes) inside too! You and your kids can make your own flakes out of coffee filters Simply grab a few coffee filters, let your kids draw circles and other shapes in pencil, fold them in half, and use scissors to cut out the patterns along the fold.
Depending on how old your children are, you might want to leave the cutting to Mom (or, at the very least, guide their hand). Be safe around scissors!
When you're done, use some string to hang the snowflakes in your windows to make a great winter decoration!