Small and simple energy efficiency projects around your home could have a big payoff when it comes to home improvements that may save you money. We have gathered this collection of easy energy conservation projects that may help the environment and protect your wallet.
Water Heater Projects to Increase Energy Savings
Most people don't give much thought to their water heaters, but they are an excellent place to find energy savings. Doing just one of these fast fixes may increase your energy efficiency, and doing them in combination could possibly magnify the potential cost savings.
Weatherizing Projects to Increase Energy Savings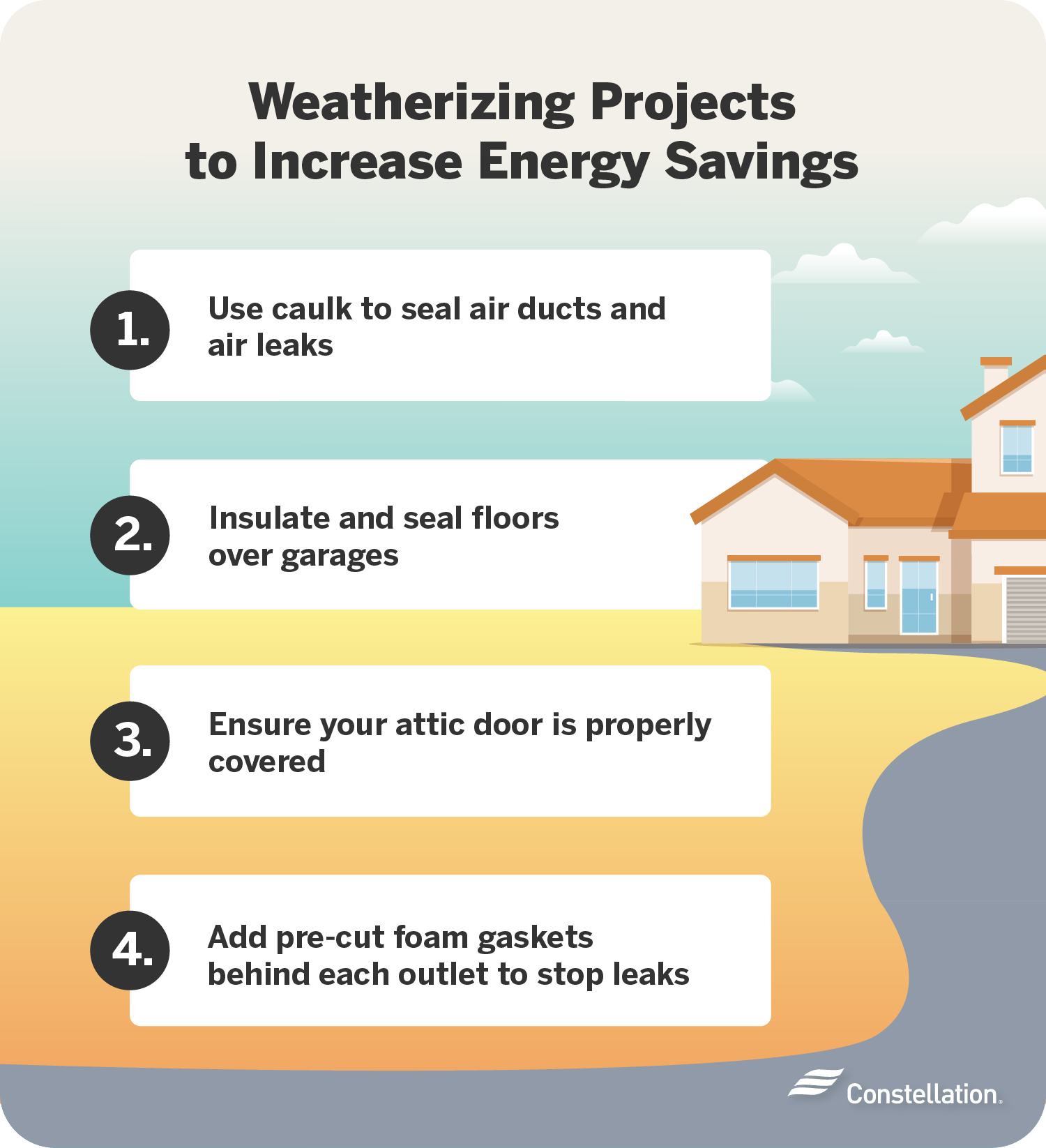 Weatherizing your home before the summer heat or the winter cold is one of the home energy-saving ideas that may help you conserve money and could make your home much more comfortable. Sealing gaps around doors, windows and other openings will increase energy efficiency:
Window Projects to Increase Energy Savings
If you have drafty windows and can't afford to replace them, you still have options for improving energy efficiency. These two inexpensive options are remarkably effective:
Lighting Projects to Increase Energy Savings
Modern lighting technology makes it easy to cut electricity costs without sacrificing light quality or style. It doesn't get easier with energy-saving ideas for your home.
Other Home Projects to Increase Energy Savings
Consider professionally conducted home energy audits from time to time. They are a great way to identify trouble areas and to prioritize investments in energy conservation projects. Some easy places to gain energy efficiency benefits are:
Learn More Energy Saving Tips from Constellation
These DIY energy-saving tips include just a few of the many easy energy saving projects you can do around your house. While you are at it, now may be a good time to consider comparing your home energy options or signing up for a home services plan. We are always innovating to give you flexibility when it comes to efficiently powering and maintaining your home.