It's not always easy being green. Even purchasing a lightbulb nowadays has turned into a complicated decision. LED, CFL, incandescent, solar – it's enough to make your head spin! And how about when it comes to bigger purchases: is a front-loading or top-loading washing machine more energy-efficient? Even home renovations require research and back-and-forth decisions. In the market for new windows? There are several considerations for energy efficient windows to add to what seems like an ever-growing list of options.
With so much information available, it can be a lot take in. And just when you think you have it all figured out, the latest and greatest devices and energy-saving appliances hit the stores.
Fortunately, you're not alone in the quest for a greener lifestyle. We invite you to follow along with "Oh, Watt a Day," a new Constellation comic strip that follows the lives of the Watts family — just a normal family trying to keep up with the (energy-saving) Joneses!
Meet the Watts
First up, we've got Walter Watts, Dad extraordinaire. He doesn't always tell "Dad jokes"… but when he does, he laughs. (Get it?)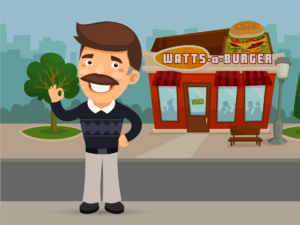 Next up: Megan Watts, the matriarch of the family. Over the years she's learned to put up with Walter's hijinks… and even laugh at some of his jokes.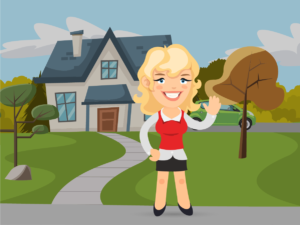 Jake, eldest child of Walter and Megan, spends much of his time and energy as Quarterback and Captain of the Capa City Volts Varsity Football team… but recharges with quality time with the family.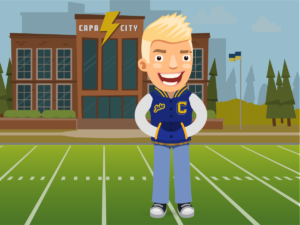 Little sister Jules joins in on the fun, too, with her wild imagination and adventurous spirit. And we can't forget Sparky, the family dog!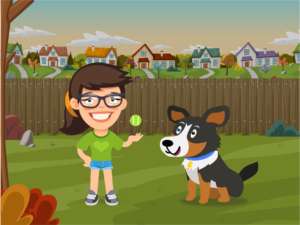 As seen through the lens of their day-to-day life, hijinks ensue and mistakes are made, but what always remains is their love for each other and the environment. Follow along on Facebook or Instagram to see their crazy adventures and learn what it means to live an energy-conscious lifestyle!