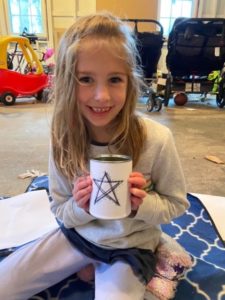 With the kids out of school, you may be looking for crafts that also provide a learning opportunity. We've got the perfect activity that can be completed with items you have available at home.
Tin can constellation lanterns can help you teach your children about the stars in the night sky while also keeping them engaged. Check out the additional resources at the bottom for more information on astronomy for kids.
What You'll Need:
Tin can(s)
Hammer and nail (or electric drill)
Marker (for pattern)
Votive (tea light) candles – either real candles or battery powered*
Pattern for design (constellation, star, etc.)
Optional:
Paint and brushes or spray paint for finishing the outside of the lantern
WD40 to help remove labels/glue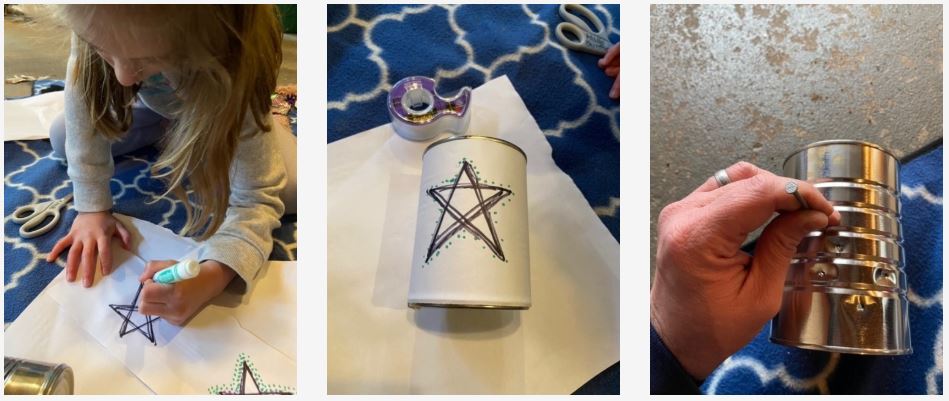 How to Make Your Lantern:
Remove the label and wash thoroughly

Tip: If your can has glue left from the label or part of the label stuck, you can usually soften it with warm/hot water and scrape it away. Another way to soften the glue/labels to scrape away is to spray the area with WD40 (wait a minute before trying to remove it, repeat if necessary)

Find patterns for your lanterns (here are constellation patterns courtesy of Inventors of Tomorrow)

Feel free to use your imagination if you (or your child/children) want to do something else for the pattern, e.g., star fields, stars, hearts, snowflakes, flowers, etc.

Copy your pattern to the can with a marker. Alternately, if you printed it a size that fits your can, you could tape it in place
Carefully using a hammer and nail, punch out the points of your pattern. If you have an electric drill and small drill bit, you could also do it with that
When finished, wipe off the marker if any remains or remove the paper and tape
To finish, you can leave the lantern its natural tin finish if you want. Other finish options include spray paint (gloss, matte, hammered metal, etc.), or having your kids use a brush and acrylic craft paints. If you choose spray paint, use it in a well ventilated area and block off the surroundings with cardboard or plastic.

Additional Resources:
* Note, battery powered are safer for kids and can be used for night light