When considering an Instant Pot® vs. a Crock-Pot®, cooks who care about having an energy-efficient kitchen wonder which is better. Both options use less energy than traditional cooking methods, and both pressure cookers and slow cookers can play a role in saving energy in your kitchen. What's more, these energy-efficient cookers can turn out delicious meals. You can use many Instant Pot recipes and Crock-Pot recipes interchangeably.
Does saving energy while cooking really matter, though? According to the Yale Environment Review, cooking uses 20% of the typical consumer's total energy use, meaning energy-efficient cooking really adds up.
For optimum savings, Instant Pot energy efficiency wins. Yet, traditional Crock-Pot slow cookers are a very close second when it comes to using less energy than a traditional oven or stove. Both are good for the plate, the planet and your wallet.
You have a number of options in seeking energy-saving kitchen appliances. Here, we compared Instant Pot energy efficiency with Crock-Pot energy efficiency so you can make an informed decision for your home.
Is pressure cooking energy-efficient?
Pressure cooking has long been an energy-efficient choice. Today's modern pressure cookers, like the Instant Pot, take energy-saving cooking to the next level. When comparing appliances — the Instant Pot vs. the Crock-Pot slow cooker — you'll find that the pressure cooker beats even the best energy-efficient slow cooker in terms of using less power, less water and less heat radiating out into your home.
How much electricity does an Instant Pot use?
Instant Pot power consumption is much less than a standard electric oven. Most ovens use around 2,000 watts of electricity on medium heat, but that can vary widely by brand and by cooking method. If you cooked a pot roast in an electric oven for more than three hours, you would use at least 6 kilowatt-hours (kWh) of energy. If you cooked that same pot roast as an Instant Pot recipe, you may only use between 1 and 2 kWh, depending on the size of the unit, for truly energy-efficient cooking.
Instant Pot vs. Crock-Pot slow cookers
A comparison of the Instant Pot and the traditional Crock-Pot slow cooker shows a number of energy-saving advantages for the pressure cooker: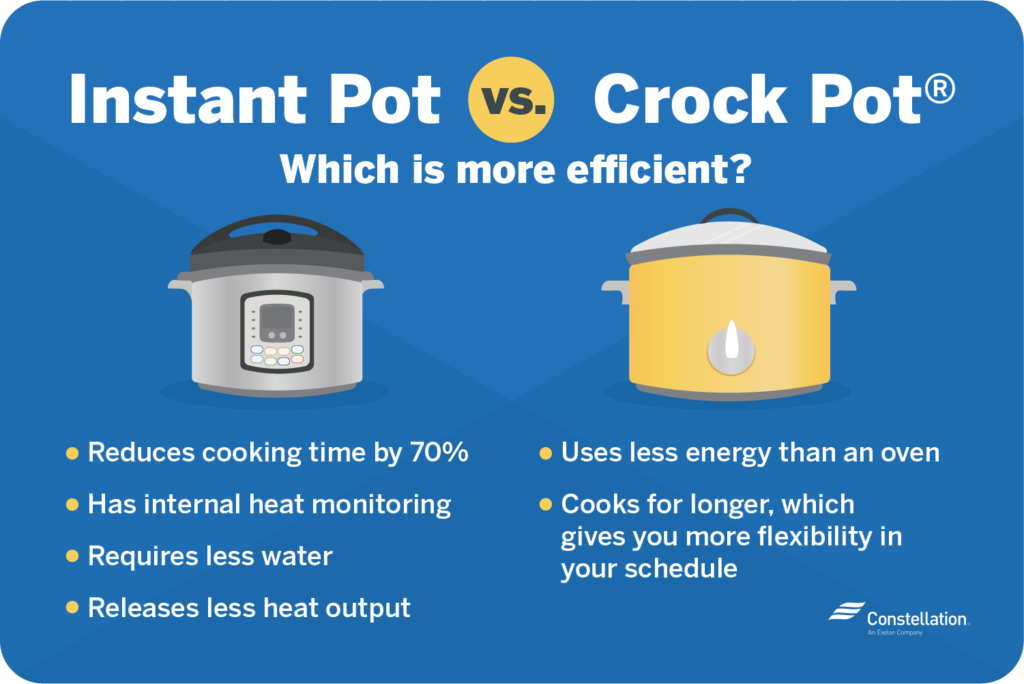 Direct energy consumption
Pressure cookers cut energy use in two ways. First, they cook food faster than a traditional Crock-Pot. Instant Pot energy efficiency comes from the fact that it can slash cooking time by 70%. The second big reason the Instant Pot energy usage is lower is that the appliance is insulated to keep heat in to concentrate energy on cooking. You don't waste energy radiating heat into your kitchen
Internal heat monitoring
Instant Pot's built-in thermometer keeps track of food temperature during cooking. When the selected temperature is reached, the heating element turns off. Because the appliance is insulated, it maintains that optimum cooking temperature while consuming electricity  only 60% of the cooking time. In contrast, even the best energy-efficient slow cooker requires constant energy while it's cooking.
Smaller amount of water required
Using less water is one of the keys to energy-efficient cooking. The Instant Pot fully seals while cooking, so steam cannot escape. The result is you use 75% less water than other cooking methods — even Crock-Pot slow cooking. Reducing water consumption is an indirect energy savings that adds up over time.
Less lost heat output
The insulation in the Instant Pot keeps the heat inside. Turning on your stove or oven can heat up your kitchen fast. Even the best energy-efficient slow cooker will radiate heat. To really save energy in your kitchen, you'll want to do more than just avoid wasting cooking heat; you'll also want to reduce the energy your air conditioner consumes keeping your kitchen cool.
When it comes to the best energy-saving kitchen appliances, modern pressure cookers are clear winners. Not only is Instant Pot power consumption significantly less than other cooking appliances, but it's also a quick way to cook delicious meals your family will love.
Get our favorite Instant Pot recipes here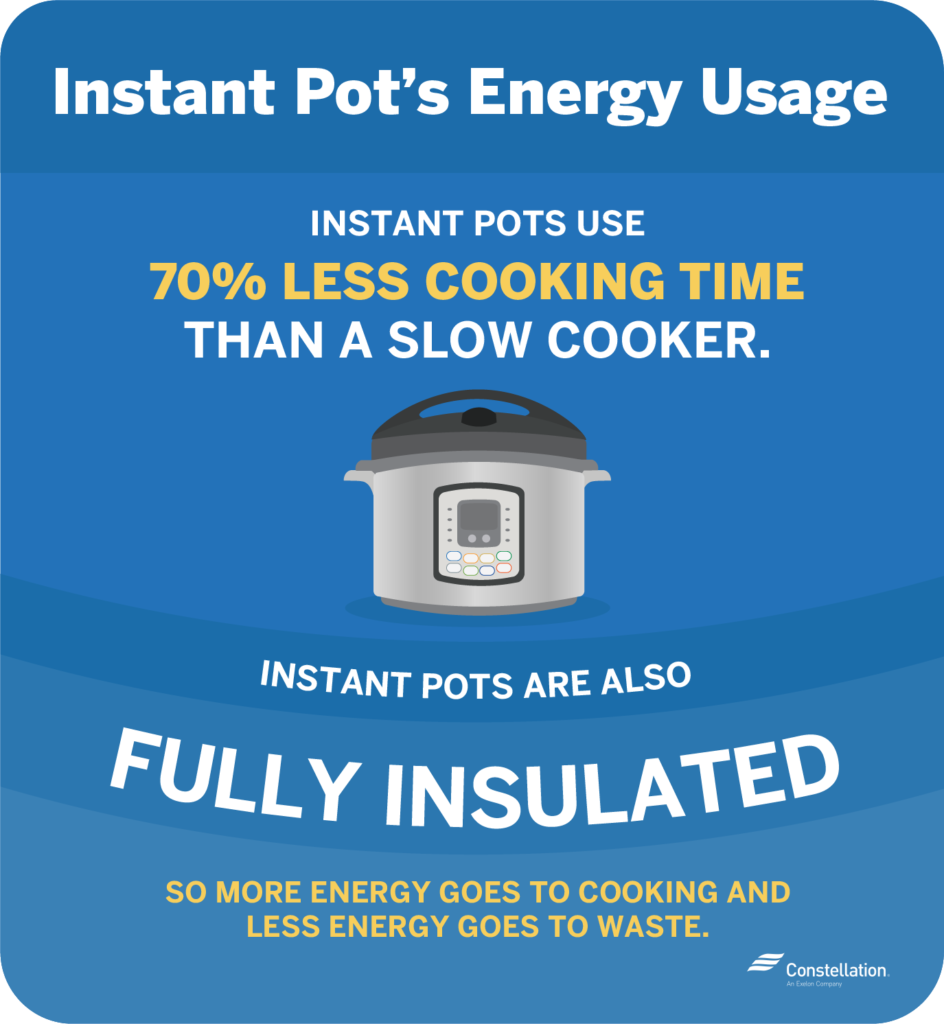 Are Crock-Pot slow cookers energy-efficient?
While not as energy-efficient as an Instant Pot, Crock-Pot slow cookers offer dramatic energy savings when compared to ovens and stovetops. No matter what model you choose, Crock-Pots are an affordable and convenient way to turn out crowd-pleasing meals while saving energy in your kitchen.
How much energy does a Crock-Pot use?
A Crock-Pot uses considerably less energy that an electric range. Electric ranges use between 2,000 and 2,800 watts of electricity at medium heat. Crock-Pots use a fraction of that, depending on the size and model. The smallest 1.5-quart Crock-Pot is rated at 120 watts, while the most popular 8-quart model is rated at 320 watts.
The cooking temperature and length of time for cooking determines how much energy you actually use, but even cooking a pot roast for eight hours or more will consume considerably less energy than a conventional oven running for three hours. Because energy use can vary widely, use the Appliance Energy Calculator from the U.S. Department of Energy to compare your brand of appliance, energy use and cost to see what you really save.
Crock-Pot slow cookers vs. Crock-Pot multicookers
While famous as slow cookers, Crock-Pot now offers a multicooker with a pressure-cooking mode to significantly cut cooking time. The Crock-Pot multicooker combines the features of a traditional Crock-Pot slow cooker with the benefits of a pressure cooker — the option of either fast pressure cooking or slow cooking — plus the capability to steam or brown foods.
Crock-Pot slow cookers have energy advantages over electric ranges, but cooking in them takes time, and that consumes more electricity. With the pressure cooker feature, the Crock-Pot multicooker slashes cooking time and seals in water and heat, giving you even more energy efficiency.
Get our favorite Crock-Pot recipes here
Additional energy-saving tips for your kitchen
Don't use the heated dry cycle on your dishwasher. Using the heated dry setting on your dishwasher increases power use by 15% to 50% or more because you're using electricity for the heating element and for the dishwasher fan. Air-drying or hand-drying your dishes will save energy in your kitchen.
Prep ingredients before turning on appliances. Turning on your oven or burners during food prep time can be a waste of energy. It takes less time to preheat than you might imagine, so it's best to prepare ingredients in advance.
Only open the refrigerator when needed. A simple everyday way to save energy is to only open the refrigerator with a purpose. Decide what you want ahead of time before opening the door. Holding the fridge door open and staring for minutes, even seconds, at a time causes warm air to flow in and the condenser to have to click on.
Use cold water. Conserve hot water by using cold water as much as possible. Every time you use hot water, it engages your water heater, which can consume a large percentage of any household's energy.
Use the latest models. Slow cookers can help reduce your energy consumption simply because they use less energy than a conventional electric range or oven. However, some of the newer models can perform a variety of functions — boiling, steaming, browning, slow cooking and even pressure cooking — making meal prep extremely efficient. Newer models, like all appliances, are generally more energy-efficient than older ones.
Keep Reading: Toaster oven vs. microwave

Our favorite Instant Pot recipes
If you're considering pressure cooking, here are some great Instant Pot recipes that will help you get started.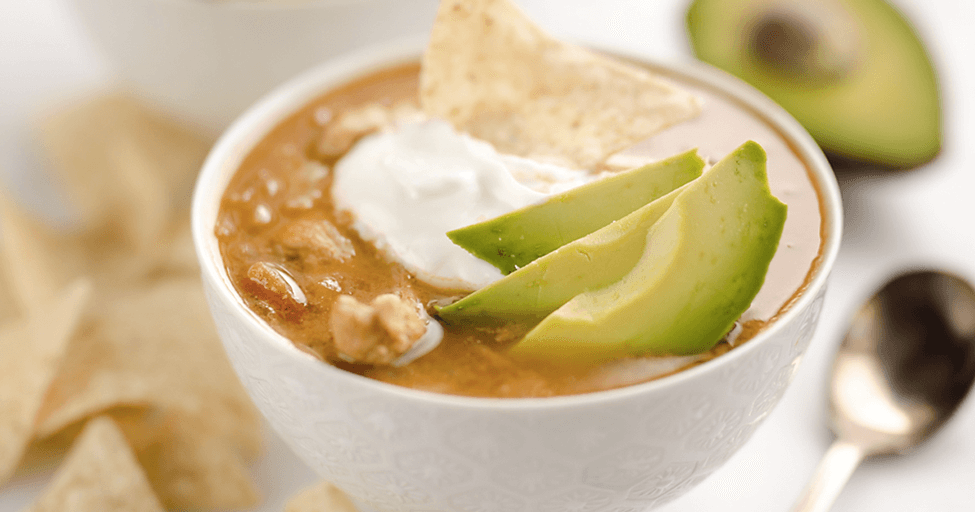 Pressure Cooker Chicken Tortilla Soup
Check out this pressure cooker recipe at thecreativebite.com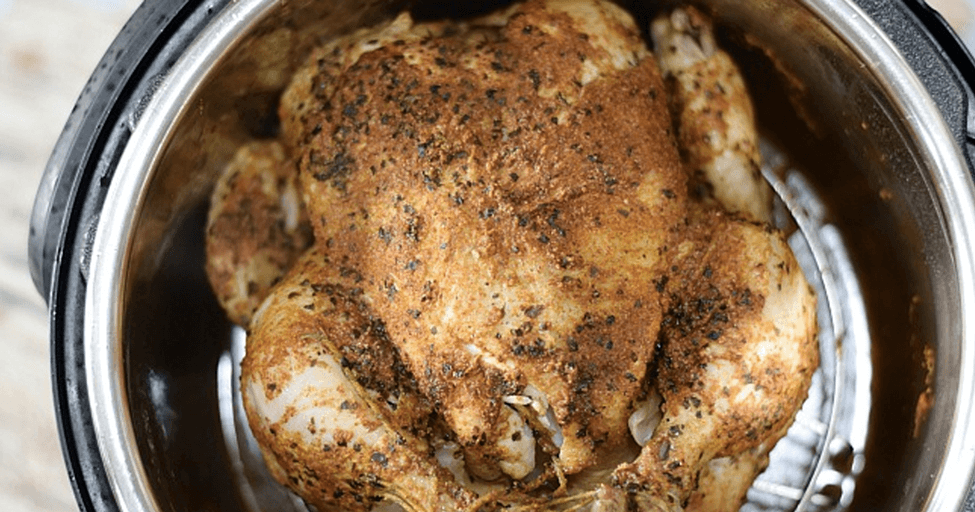 Instant Pot Faux-Tisserie Chicken
Check out this Instant Pot recipe at cookingwithcurls.com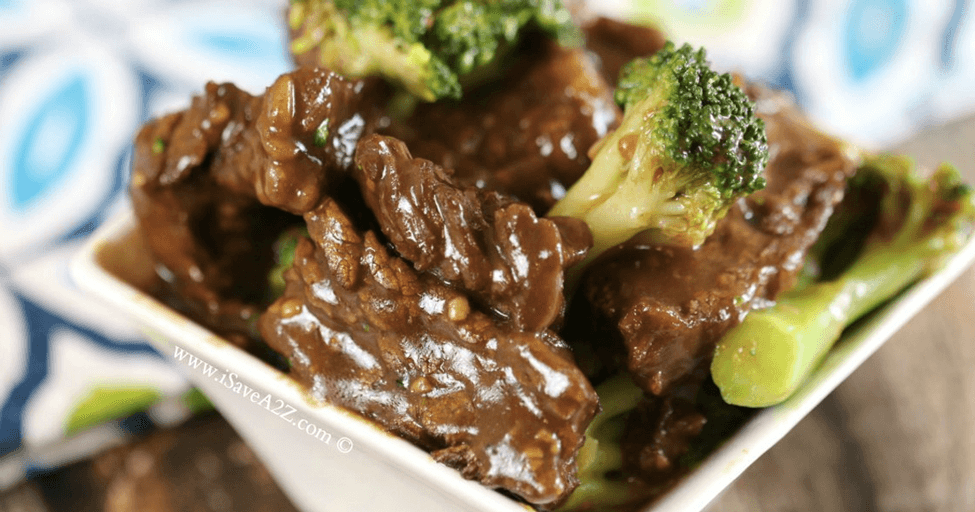 Easy Pressure Cooker Beef and Broccoli Recipe
Check out this pressure cooker recipe at isavea2z.com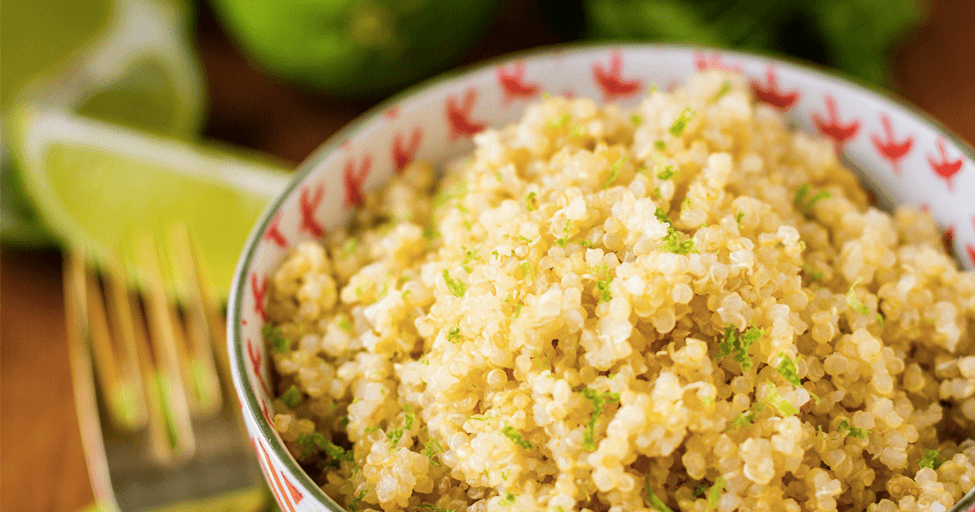 Coconut Lime Quinoa
Check out this Instant Pot recipe at unsophisticook.com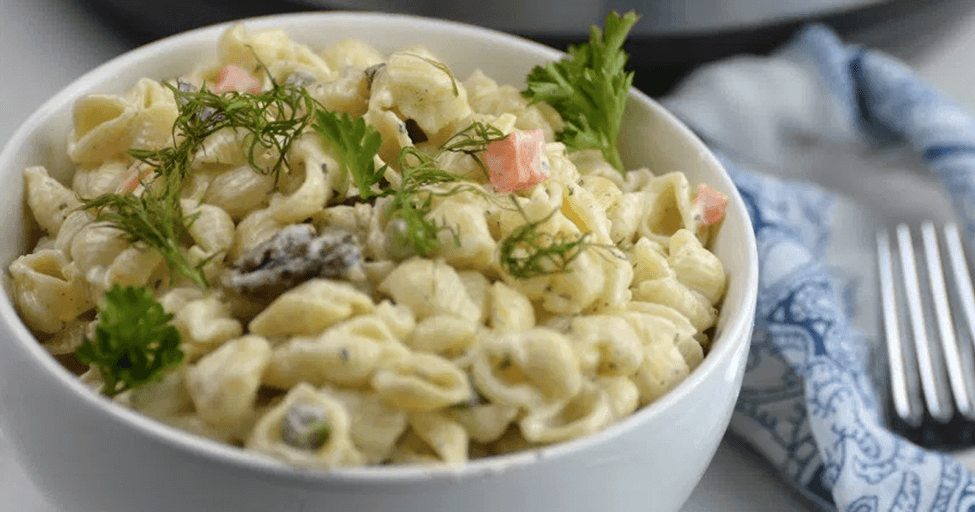 Instant Pot Copy Cat Bacon and Ranch Suddenly Salad
Check out this recipe at adventuresofanurse.com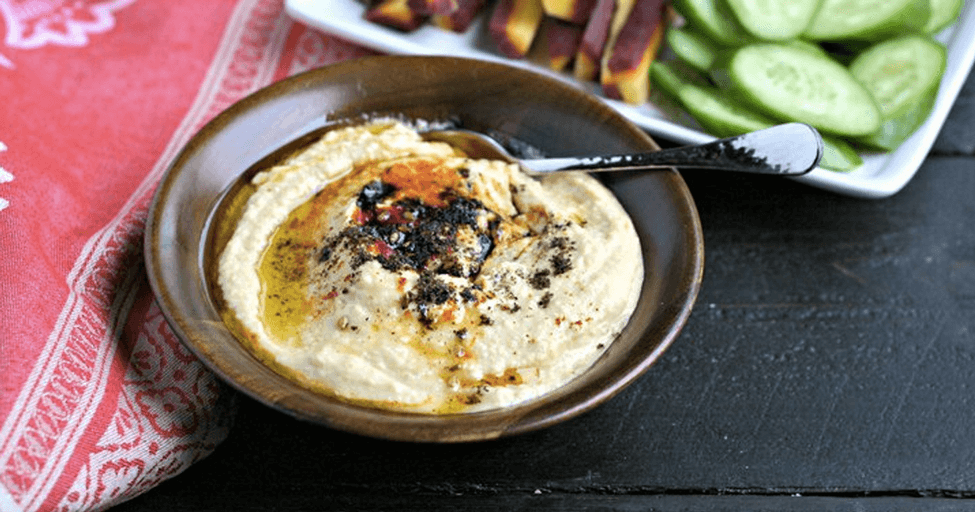 Instant Pot Hummus
Check out this Instant Pot recipe at everydaymaven.com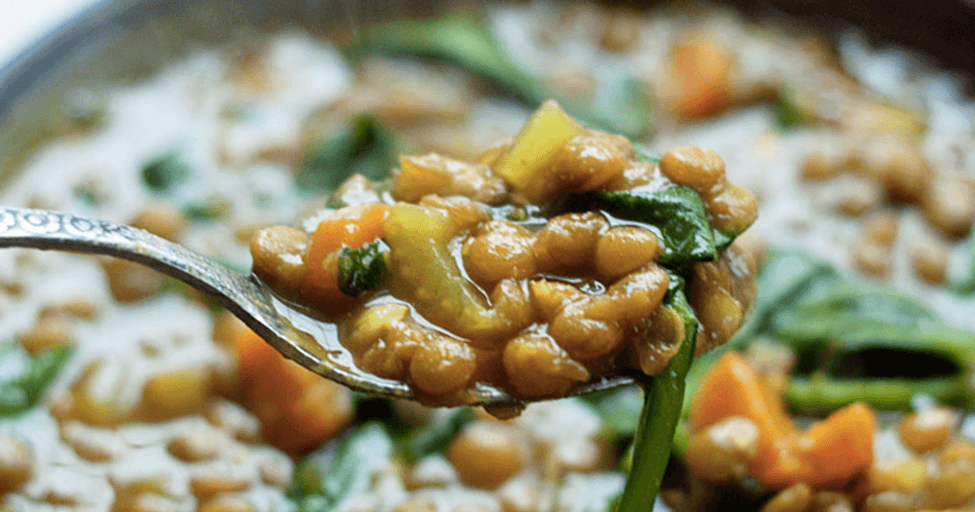 Instant Pot Vegan Golden Lentil & Spinach Soup
Check out this Instant Pot recipe at kitchentreaty.com
Our favorite Crock-Pot recipes
If you're in the mood for slow cooking, here are some mouthwatering Crock-Pot recipes that are sure to please.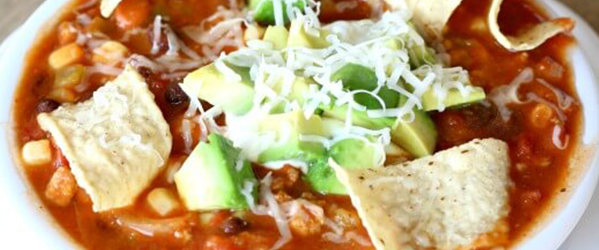 Slow Cooker Creamy and Skinny Taco Chili Soup
Check out this Crock-Pot® recipe at 365daysofcrockpot.com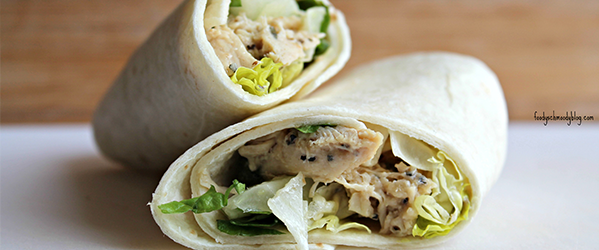 Crock-Pot Chicken Caesar Wraps
Check out this recipe at http://foodyschmoodyblog.com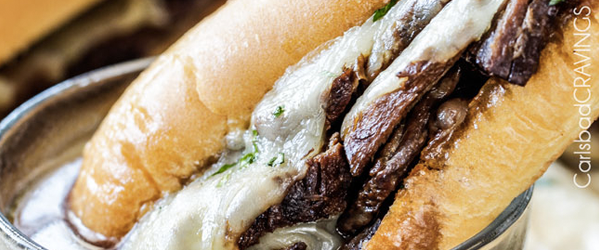 Cooker Thai Chicken Soup
Check out this Crock-Pot recipe at www.foodiecrush.com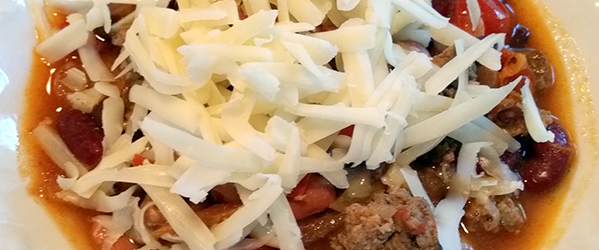 Best Slow Cooker Chili
Check out this recipe at mooreorlesscooking.com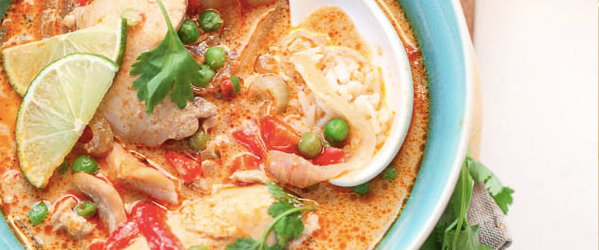 Best Slow Cooker French Dip Sandwiches
Check out this recipe at carlsbadcravings.com