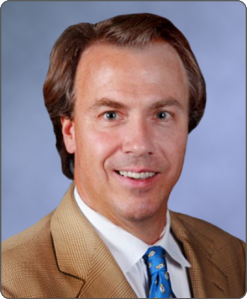 CMO and Senior Vice President, Bruce Stewart, leads Constellation's marketing mission and manages the company's mass markets business, marketing and branding strategy, brand communications, analytics and corporate sponsorship initiatives, as well as the channel partnerships, digital marketing and web services teams.
Bruce's passion for delivering the Constellation message to the masses is second only to his civic involvement including being a member of the Houston Habitat for Humanity Board of Directors and the New York State Bar Association. He was also a member of the Courageous Sailing Team affiliated with the Yale Corinthian Yacht Club in the 1987 America's Cup.
The Green Sports Alliance Summit is the world's largest and most influential gathering for the sports community to unite around sustainability, and Constellation has made significant contributions to the professional sports world.
We sat down with Stewart to pick his brain as to why this year's Green Sports Alliance Summit is so important.
What is Constellation most excited most about at this year's Green Sports Alliance Summit?
The Constellation team is really looking forward to exchanging ideas with other experts in the industry – hearing about their ventures in green sports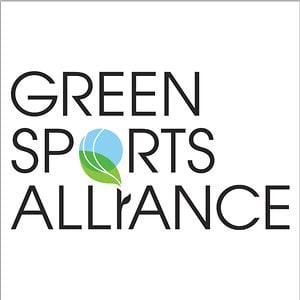 and learning what is working best. The NHL is also celebrating five years since the launch of NHL Green, their environmental sustainability initiative, with a half day NHL Sustainability Symposium Powered by Constellation that will take place at the Summit. Since the launch of our partnership with the NHL in December we have helped them reach their environmental goals and seen firsthand the dedication they have to greening sports, so this symposium is a great chance for them to showcase everything they have been doing in this space.
Among the many great panels at the Green Sports Alliance Summit, what is one in particular people should take note of?
There is a panel called Activating the Next Generation of Fans: Engaging Millennials Through Sustainability. Research shows that millennials are particularly cognizant of environmental causes, sustainability and making a difference in society. They are an important audience as they make up 25% of the US population and are often willing to pay a premium for a product if it helps preserve the environment. This panel will also discuss the "Go Green" games we hold with the Chicago Bulls and Blackhawks and the work we have done as part of our league-wide partnership with the NHL. The other panelists – from Waste Management and Andretti Autosport – have also introduced some great programs that reach millennials and drive home that message of sustainability.
Who else in the industry that is also speaking at the summit should audiences take note of?
The summit has a great program this year – it's clear the Green Sports Alliance has worked hard to put together a number of incredibly interesting and relevant panels. As part of our partnership with the NHL we had the opportunity to work with Andrew Ference, captain of the Edmonton Oilers and a Stanley Cup champion with the Boston Bruins. Andrew has led the charge among NHL players to offset the carbon footprint of their travel throughout the NHL season and uses his platform as an NHL player to promote awareness about sustainability and protecting the environment. He is delivering a keynote address at the summit so be sure to check it out.
What do you hope to accomplish with your green initiatives?
We have been doing a lot of great sustainability work here at Constellation and a core element of our partnership with the NHL is educating fans and the community on green power and renewable energy and practical tips they can use in their own homes. We have this initiative that is really the first of its kind – to offset the entire 2014-2015 NHL hockey season – and it can serve as a model for other sports teams and leagues across the globe.
Where do you see the future of a greener sports industry going?
We are happy to be working with the NHL as they are leading the charge toward a greener sports industry. They are setting a fantastic example as the first sports league to release a sustainability report and really examine energy usage, waste and water use. We are hoping this sets an example for the sports industry, fans and communities. Just the fact that a conference like this exists speaks to the progress that is being made in greening sports. Other major industries and companies are also looking at ways to reduce their carbon footprint and can look to this initiative as an example of how to make operations more sustainable in a very a manageable and measurable way.