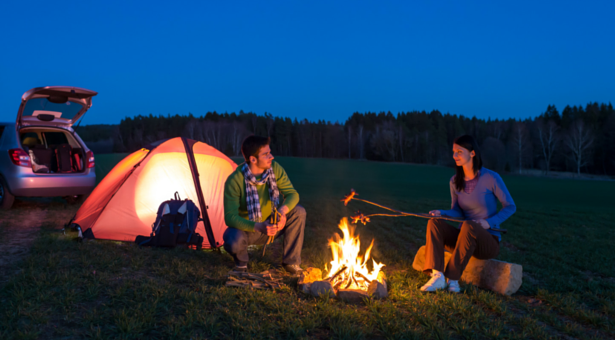 School is out, warm weather is in and the days are long. This provides a perfect opportunity for more family time. How do you make sure that you and your family are making the most of those extra hours of daylight? Read below for some of our favorite things that can help you get the most out of your summer evenings.
Take a "daycation"
This a great way to spend a Saturday or Sunday with the family. There are so many places that are wonderful to visit during this time of year. Whether you go to a near-by beach, amusement park, state park or any other destination, now is the best time to do it; you'll have more daylight which means more time for family fun.
Go on a walk or bike ride
If you're looking for a way to get the whole family moving, an after-dinner walk or bike ride might be just the thing! All you need is a trail, path or sidewalk and you're ready to go. Walks and bike rides are a great way to reconnect with your family while also getting a bit of exercise.
Firepit/Outdoor Fireplace
Many of us spend family time after dinner indoors around the tv. Maybe this summer, encourage conversation and interaction instead of screen time by making an outdoor fire pit or fireplace the focal point of family time for your summer evenings. Sometimes it can be hard to separate our kids from technology but smores might be just the encouragement they need to unplug once in a while.
Yard Games
Games like cornhole, bocce, badminton and croquet are great to set up for the family in the summer. Start a bit of friendly, family competition with a summer long tournament or just play for fun. Either way, you're getting fun time with the family and creating memories that you and your kids will cherish forever.
Comfy Outdoor reading nooks
Setting up hammocks, comfy chairs and over-sized pillows are a great way to create an outdoor reading space. This is a great way to encourage your kids to do their summer reading and and can be a great way for you to unwind after a long day at work.
After a long day at work, or an exciting day at camp it can be easy to let the long summer evenings slip right by. But these long, lovely nights provide an awesome opportunity to reconnect with our families, step away from our phones, and make cherished memories together.
If your family does anything special during the summer evenings, we want to hear about it! Share your ideas with us in the comments!