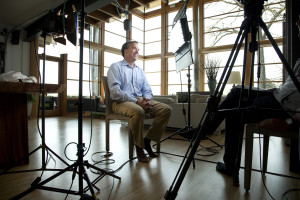 Creating an energy efficient home is key to living a green lifestyle. Not only will it reduce your home's carbon footprint, it can potentially lower your energy costs. And, it's easier than you think.
The energy experts from Constellation will be featured on an upcoming Lifetime TV Designing Spaces segment dedicated to just that. Viewers will learn about steps to take to control of their home's energy usage and how shopping for an energy provider can reduce their energy bill.
Here's a sneak peak of the tips that will be shared on the show:
Start with your Heating and Cooling System
In most homes, the heating and air conditioning (HVAC) system accounts for almost half of the energy usage. Making smart decisions regarding your HVAC system is a logical place to start when looking for ways to reduce your energy bill.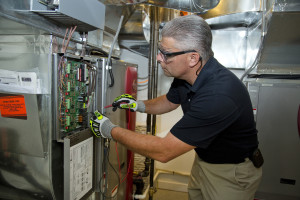 Have a professional conduct a yearly check-up of your HVAC system to make sure it's operating at peak efficiency. Most manufacturers recommend it, and home maintenance plans often include it. A yearly check-up is a quick, and often effortless, way to help keep your system running efficiently, and your energy bill in-check.
Schedule a home energy audit to get a better understanding of how much energy your home is using and uncover opportunities for efficiency gains. Identifying where your home is losing energy will enable you to make the most appropriate improvements for your home.
Conduct a simple DIY energy tune-up on your home's HVAC system. A good starting point is making sure that air is effectively and efficiently flowing throughout your home.
o   Make sure your vents aren't blocked so air can circulate.
o   Change your air filter; a dirty filter will slow air flow.
o   Consider upgrading to a programmable thermostat, which allows you to schedule your HVAC system's settings to fit your lifestyle. Many are now smart phone enabled, and allow you to manage your system from your mobile device. Some allow your home service provider to monitor the efficiency of your system, and even alert you of a malfunction.
Windows, Doors and Insulation
How well your home is sealed and insulated can have a significant impact on how hard your heating and cooling system has to work to keep your home comfortable. Here are a few factors to consider when ensuring your home is keeping climate controlled air where it belongs— inside your home.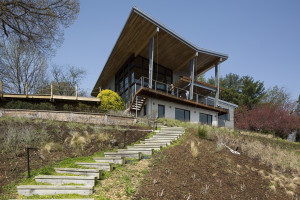 Appropriate attic insulation can help reduce your home's energy consumption. Your home energy maintenance professional can help make sure you have the right type and amount for your home and climate. They can also help to identify areas where your home could benefit from more.
 Your windows and doors are another important consideration. Make sure they are well sealed. Replacing or adding weather stripping is often done as a DIY project and is an inexpensive way to improve energy efficiency and reduce energy costs.
Choose your Energy Provider
Saving energy saves you money. Even if you've taken all of the appropriate measures to make your home more energy efficient – there's another way to potentially reduce your energy bill – reducing the rate you're paying. In some areas of the country, you have the option to shop for competitive energy rates, where independent suppliers like Constellation provide fixed competitive energy rates that make budgeting simple.
Just go online to review electricity and natural gas plans. Visit constellation.com.
Want to learn more about how to make your home more energy efficient?  Call Constellation Home at 1-844-307-HOME.