Hosting your next playoff / game day party does not need to derail your healthy eating resolution. "Green appetizer" parties that serve healthy finger foods are becoming more popular. These are often done in potluck form, where each guest is encouraged to bring a different healthy party appetizer. It does not necessarily need to be green in color, but is supposed to offer at least some nutritional value. Here are some of our favorite dishes for you to try for your next game day party!
Guacamole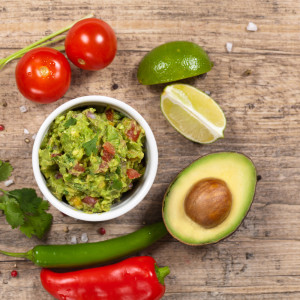 When searching healthy recipes for party appetizers, avocado-based dishes are always on the list. Avocados, though high in fat and calories, are filled with nutrients and minerals that provide benefits such as lowered cholesterol, improved eye health, and reduced risk of certain types of cancer. On top of all of this, avocados taste amazing! Turning avocados into guacamole is a game day tradition, and guacamole is a dish that is enjoyed by almost everyone. However, avocados can also be used in a variety of other recipes, or severed plain to be used as a topping on salads or burgers.
Green Smoothies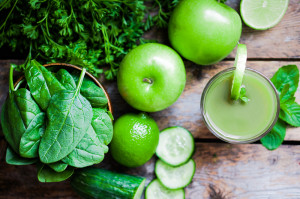 For a cool and refreshing half-time drink, consider blending up green smoothies with healthy vegetable ingredients such as cucumber, celery, kale, spinach, and broccoli. Choose a couple green vegetables and add different frozen fruits to add sweetness. Pineapple, due to its strong and distinct flavor, is a favorite addition to green smoothies. Don't let the color scare you – these smoothies are delicious!
Cucumber Sandwiches
Cucumber sandwiches are not just for bridal showers and high tea – they are a huge crowd pleaser at any party. Mix cream cheese, dry ranch mix, dill, and plain Greek yogurt. Let the mixture refrigerate overnight to really let the flavors blend, and then spread onto bread and top with fresh-cut cucumbers. The result is a sandwich that is the perfect combination of salty, creamy, and refreshing.
Middle Eastern Zucchini Dip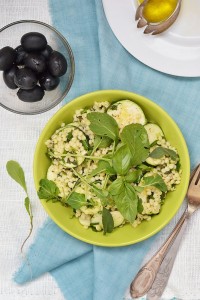 Add some tang and interest to the appetizer you bring to your next event. Koosa Ma Laban is a Middle Eastern dip made with minced zucchini, olive oil, and Greek yogurt, as well as a variety of herbs and spices. The dip itself is healthy, and it is usually served with fresh vegetables such as carrots, celery, broccoli, cucumbers, and bell peppers. It should be refrigerated before serving.
Caprese Salad
Fresh mozzarella, tomatoes, and basil drizzled with a balsamic vinegar reduction: caprese salad makes a healthy and delicious appetizer choice. The bright red, white, and green of the different ingredients of this appetizer catch the eye and the dynamic taste will amaze your guests. To make this dish easy-to-eat finger food, consider using whole cherry or grape tomatoes, instead of slices from a larger tomato, and skewer on a toothpick, along with a cube of mozzarella and a leaf of basil.