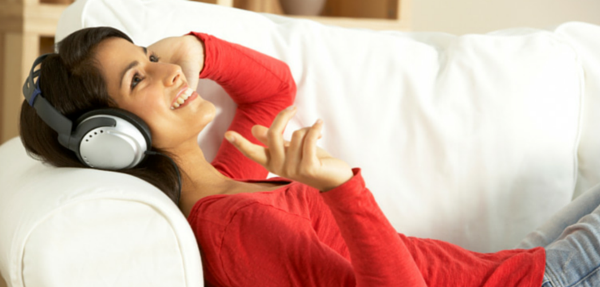 It's easy to get caught up rushing around every day taking care of your family and work commitments and forgetting about yourself. Every now and then it is important to take a few minutes to indulge and take care of yourself. Try some of these simple ideas to pamper yourself and re-set your stress levels to zero:
1.)   Mood Lighting –  Light your favorite scented candle to improve your mood. Scents can bring back memories and instantly put you in a better mood. Try dimming the lights to create a more intimate and relaxing experience. You can even try colored lighting to create different moods and stimulate different parts of your brain.
2.)   Sound – Turn on a playlist of relaxing jams to reset your focus or start your day off on the right foot. Consider starting a tradition of starting each day with an inspiring song you love to get you in the right mood as you embark on a new day. If you have 10-15 minutes to spare, try meditating to center yourself for the day. Try listening to a guided meditation to get more in tune with yourself and to clear your mind of clutter.
3.)   Refresh Yourself – What do you normally drink every morning? Whip up a refreshing drink like mint or lemon water in the morning to stimulate your senses and hydrate your body. At night, try chamomile tea to relax your body and get ready for a good night's sleep. Speaking of sleep – nothing is more important! Taking a break is important! Don't forget to refresh yourself every night with 8 hours (whenever possible!).
4.)   Treat Yourself – Add something new to your routine or take a minute for yourself for a special treat. Indulge in a luxurious hair mask, a fun nail polish, or just a soak in the tub. There are great books to help you take a break from looking at a screen all day or you could try a DIY home remedy like a facial scrub or cream. Trying something new is fun and will remind you how important that "me time" really is.