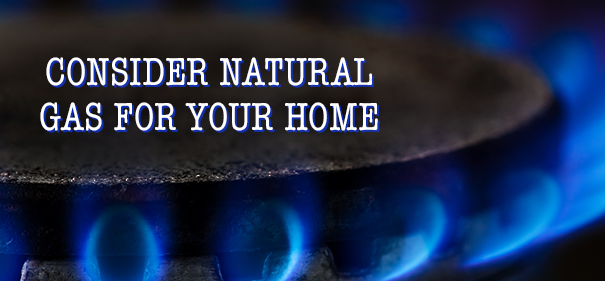 With many types of traditional and alternative energy sources to choose from, you could ask yourself: why natural gas? Despite the natural gas industry being resource-intensive, there are several benefits to choosing natural gas for your home.
Energy Independence. North America has one of the largest domestic supplies of natural gas in the world, meaning that homes that use natural gas support energy independence in the United States. This keeps energy flowing to your home in spite of any relations or conflicts with foreign countries.
Abundance. The U.S. Energy Information Administration estimates that the U.S. has 2,543 trillion cubic feet of natural gas reserves and recoverable natural gas, meaning our country has enough natural gas to power the country for generations. With an abundant supply, you can be sure that your energy demand will be met.
Ease of use. Particularly when it comes to cooking, natural gas is easier to use than electricity or other alternatives. You can easily change the temperature, heat a pan, and gauge the level of heat you are using, meaning natural gas is simply a convenient energy option.
Signing up for natural gas with Constellation is easy. Click here and enter your zip code to view the plans available in your area.