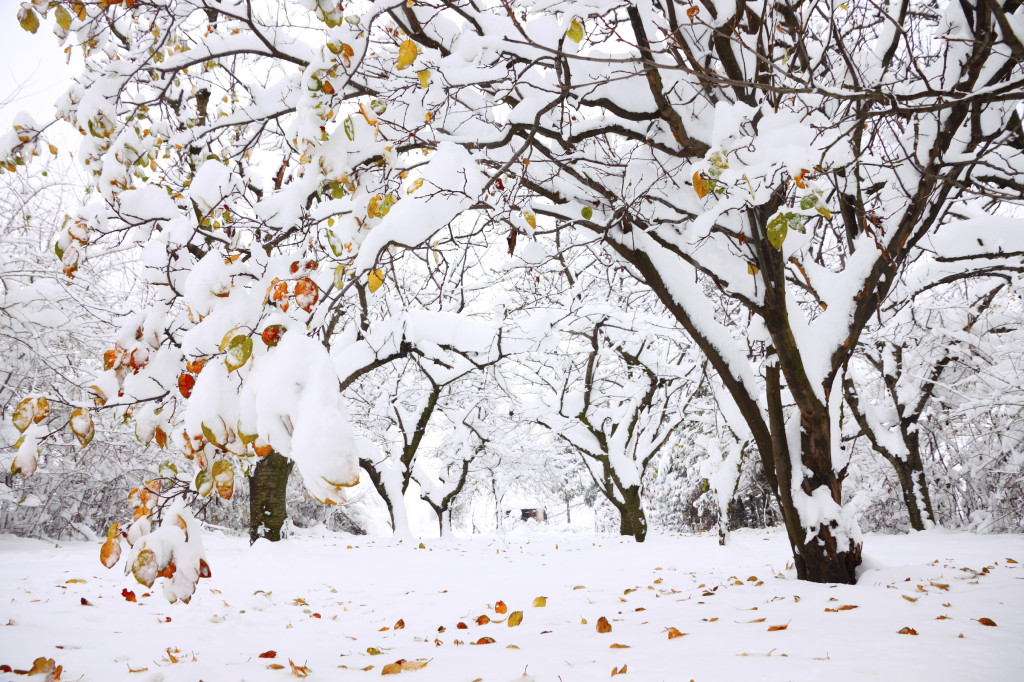 Running a successful small business means making every dollar count, every day of the year.  But, we know that fall and winter can be especially hard on your energy bill.  By using a few common sense tips and taking some preventive measures now, you can help your business control consumption and manage costs this winter and throughout the year.
We've compiled some simple tips to help your small business be more energy efficient throughout the winter heating season. Many of these tips are things you probably already do at home, but you may not think about the energy savings you could realize for your small business.
 1. Lower your thermostat during off hours.
The #1 way businesses waste money in the fall and winter is by heating unoccupied space. By simply setting thermostats to a comfortable temperature during working hours and lower during off hours you may significantly reduce your energy bill.  Although you can do this by hand, a programmable thermostat can be set to return temperatures to normal before you arrive and back down after you leave. Just set it and forget it. Even better news is your programmable thermostat will also help reduce summer cooling bills.
2. Take advantage of off‐peak hours.
Energy is the most expensive during the peak hours of 9 am to 5 pm. If you have equipment that requires a lot of energy, Constellation recommends you try to stagger the use of your equipment or operate it during off‐peak hours (generally, after 5 pm and before 9 am) to avoid high peaks or surges in usage. This may require a little more planning on your end, but it may reward you with savings.
3. Replace air filters.
Regular HVAC maintenance not only keeps your systems operating at peak efficiency which reduces energy bills, but it can also uncover small problems before they become expensive or dangerous.  Consider setting up a schedule and reminder to regularly replace filters.  This will help keep internal parts clean and ensure that a dirty filter doesn't choke airflow.  In the end, you enjoy cleaner air.
4. Utilize free energy from the sun and minimize heat escape.
Something we do at Constellation is take advantage of natural light and heat—open the blinds and let the sunlight in during the day, especially if you have southern and/or western exposure, and allow the sunlight to naturally light and heat your business. To make sure the heat stays where you need it, make sure to seal leaky windows and doors, keep exterior and freight doors closed as much as possible and consider installing strip doors to limit heat loss.
Remember, small, inexpensive changes add up.
Constellation small business customers have proven that small changes can add up, quickly.  Some of the same things you do at home can have a big impact on your small business energy bill. The changes we've mentioned here don't require a lot of money or effort. They really just require a commitment from you and your team to use energy in a smarter way, which will have a positive impact on your bill and the environment.
Visit www.constellation.com to learn more about Constellation.