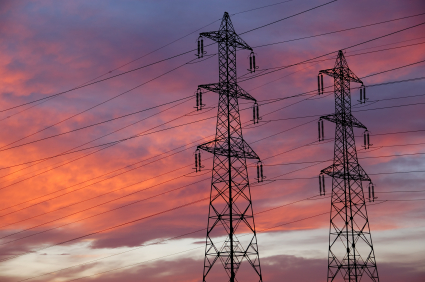 Several U.S. markets have restructured, which means customers now have the ability to choose who supplies their energy. And that can mean big benefits for small businesses. As you begin to explore options for your business, Constellation has outlined five important things you need to know.
1. Why you should consider switching energy suppliers.
First and foremost, a competitive energy market means more choices. This can mean:
Better rates: Competition tends to drive rates down
Exclusive offers: Customer discounts or incentives
Value Added Services: Great customer service can make a big difference
You may feel your bill is too high for what your business is getting in return, or you may be unsure of a supplier's stability in the marketplace. Constellation encourages anyone in a restructured market to seek out a supplier that offers what you need and want. At Constellation, we can offer our customers:
Price certainty: If you choose a fixed price product, rest easy knowing that your electricity or gas supply rate won't change during the term selected, allowing you to focus on your business instead of worrying about potential market changes.
Great customer service: Once you decide to switch we take it from there. We will make the transition as seamless as possible. There is no new equipment or installation needed.
The bottom line is that Constellation will work to find the products and services that will work for you and your business.
2. Deciding which competitive energy supplier is for you.
When you compare suppliers, consider factors that can affect your experience. The categories you should be looking at include:
Products
Capabilities
Customer service
Ease of doing business (including switching and renewing contracts)
Transparency in billing and usage information
Terms and conditions of your agreement
Of course, you'll always want to see if a supplier can save you money, but make sure any supplier you research will be able to serve your needs as your business grows and changes. Constellation is known as an innovative industry leader and the energy ally our customers need.
3. Why you shouldn't choose your energy supplier based on price alone.
In a competitive energy market, choosing on price alone can be a short-sighted strategy. A company's long-term value to your business is not based solely on price. There are many important factors to consider, such as a company's longevity, stability, reputation, and customer service. At Constellation we believe that just as you compete for business, we should have to compete for yours. That means making sure you're getting the most value for your money.
Constellation has a long, successful history in the industry, which means we know that looking at price alone may not always yield the lowest cost over time. A shorter term contract could seem cheaper at first, but you could end up paying more later. It's also important for small businesses to understand pricing components and terms, including pass-through charges, creditworthiness, and changes in laws or rules.
4. How you can look beyond price.
At Constellation we understand that competitive prices are critical for small businesses, but you should also measure a prospective supplier based on the value they provide to their customers. That includes their services, dependability, products and responsiveness to customers' needs. You might also look at whether they offer multi-year price protection, and how they treat the communities they serve.
5. How to define a competitive energy supplier.
Being a competitive energy supplier means that companies, like Constellation, are registered with a regulating body, such as the Public Utilities Commission (PUC) or Public Service Commission (PSC). That means we have obtained a license that allows us to enter into contracts with customers in specific markets. And because Constellation offers both electricity and natural gas we have separate licenses for each. Make sure any company you research is licensed in your state.
Learn more about Constellation and find out how we can help your small business at www.constellation.com