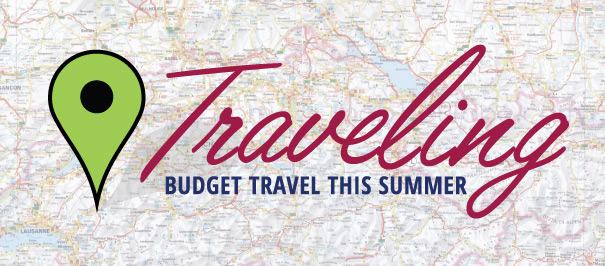 As we shake off the last of this rough winter and the economy shows new signs of life, it's time for a summer getaway for the whole family. Summer deals are abundant if you look beyond typical family fare like amusement parks and beaches. Here are four great destinations for families on a budget that you probably never considered.
State parks
They are very inexpensive and probably pretty close to you right now. State parks offer camping, hiking, swimming, biking, canoeing and plenty of time away from the noise of electronic devices. There's also a good chance that a state park near you offers something really unique and amazing, like Crater of Diamonds State Park in Arkansas, where families can dig for real diamonds and keep what they find.
Roadside Attractions
Road trips are usually about getting somewhere cool. Why not make yours about the trip itself. Traveling with a family is a lot less stressful when you aren't on a tight schedule and plan a little something for everyone. Get some social media friendly pictures with the World's Largest Ball of Twine in Minnesota or Cadillac Ranch in Texas. Every region of the country has roadside attractions. Make them the focus, instead of considering them just roadside distractions.
Dude ranches
Who doesn't love a cattle drive? There are hundreds of ranches across the country that offer spring deals for families. Kids programs at these ranches often include original activities that kids love like panning for gold and scavenger hunts on horseback. Summer is the ideal time to book one of these unique outdoorsy getaways.
Riding the rails
If easy traveling is your number one criteria for this summer getaway, choose a vacation by train and let someone else do the driving. The Cumbres and Toltec Scenic Rail Adventure from Colorado to New Mexico is a great example of unbelievable scenery in a place with no roads. Many local regional trains have kids programs, like the Family Supper Train in Massachusetts that features face painting, balloon animals and gourmet meals for the adults.
One of the best places to learn about what's going on nearby is to act like a tourist in your own home town. Drop by a rest stop on the highway closest to you and pick up some brochures. You will be astonished at the family vacations that are happening right now all around you.