Constellation recently named 96 new grant recipients through its Community Champions program, which is dedicated to honoring local nonprofit organizations in the 27 states Constellation services. Constellation and StarTex Power customers are able to apply for a grant up to $500 that benefits local non-profits with missions spanning education, youth development and environmental projects.
Some recent recipients include Dress for Success in Texas, The Oxford Area Recreation Authority in Pennsylvania, and Girls Inc. of Worcester in Massachusetts. At Dress for Success Houston, the grant money was used to "suit" five women head to toe while providing them with professional skills needed for interviews.
"I think it's really great that Constellation cares about its customers and wants to give back," says Anne McAllister, director of development at Dress for Success Houston.
To date, Constellation has given over $363,303 in Community Champions grants to more than 750 nonprofit organizations. Grant applications are accepted three times a year in February, May, and September. The next deadline for grant submissions is September 15, 2017.
Another organization that received a grant is Girls Inc. of Worcester, a camp dedicated to giving young girls a positive summer experience through activities like boating, hiking, crafts, science, and math. "The grant money has directly supported Girls Inc. of Worcester's Super Camp by providing scholarship money for low-and-moderate income families who applied for assistance," says Colleen Dowd, Constellation customer.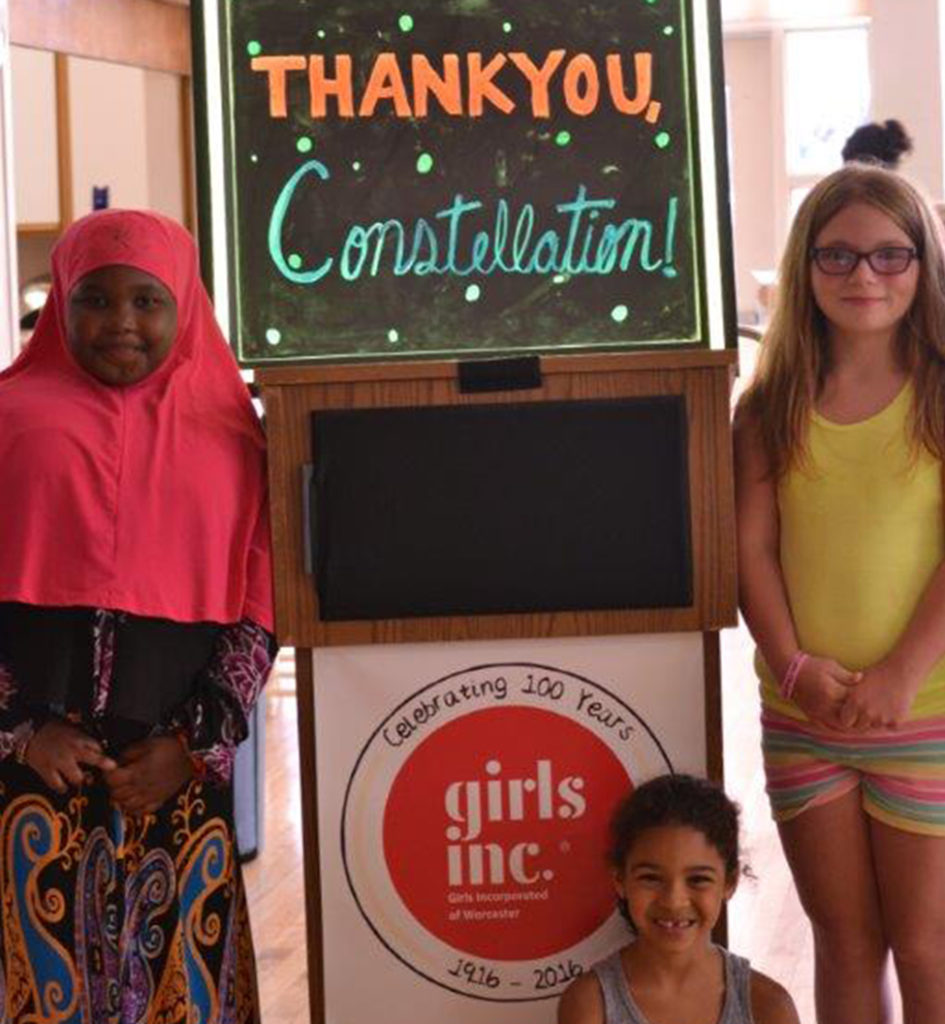 Oxford Area Recreation Authority (OARA), another Community Champions recipient, was able to hold its first "Kids to Park Day" at the Oxford Area Recreational Park with the grant money they received. "Constellation provided us with this opportunity to strengthen our community bonds, while encouraging positive children's activities. As a trusted partner and neighbor focused on community, it was truly a pleasure to work with Constellation," says board member, Michael Watson.
Constellation's focus on community aligns with its parent company, Exelon Corporation, which was recently named among the nation's 50 most community-mind companies by Points of Light. Exelon companies, including Constellation, contributed more than $46 million to nonprofits in 2016 that supported education, the environment, culture and arts and community development.
"Constellation is pleased to support our customers' dedication to giving back to their communities," said Kevin Klages, senior vice president of mass markets for Constellation. "Since the program began in 2013, we've awarded more than $363,303 in funding to projects that support education and the environment in the communities we serve."
Constellation and StarTex Power customers are encouraged to go online to nominate their favorite local nonprofit organization or cause by September 15, 2017. To apply, visit constellation.com/communitychampions and have your Constellation of StarTex Power account number on hand. Community-based efforts focusing on education, youth and the environment are eligible for funding. Designated 501 (c)(3) nonprofit organizations are eligible for requests up to $500, and other community causes may submit requests up to $250.
To learn more about the program visit the Community Champions' section of constellation.com or youtube.com/ConstellationEnergy.