Corporate giving is a hallmark of Constellation's mission. To date, we've given over $260,000 in grants to worthy organizations in 17 states through the Community Champions initiative. In Texas alone, 170 grants for nonprofits have totaled over $80,000. Community Champions helps fund local initiatives with grants awarded three times annually that range from $200-$500 each. A recent Community Champions grant awardee is the Aldine-Greenspoint Family YMCA, part of the YMCA of Greater Houston, in Houston, Texas. Its afterschool and summer programs are reaching children in a number of ways.
The Aldine-Greenspoint Family YMCA Afterschool Enrichment Program
The Aldine-Greenspoint Family YMCA offers a no-cost afterschool enrichment program to the children in the surrounding community. These children are from low income households, and most of the parents work multiple jobs — that's why having a safe, inviting place for kids to go after school is a huge benefit to these families. The afterschool program runs Monday through Friday from 3:30 to 6 p.m. Elementary school students come to the center, are greeted by friendly staff, and receive help with homework, snacks, time outside, and other STEM activities.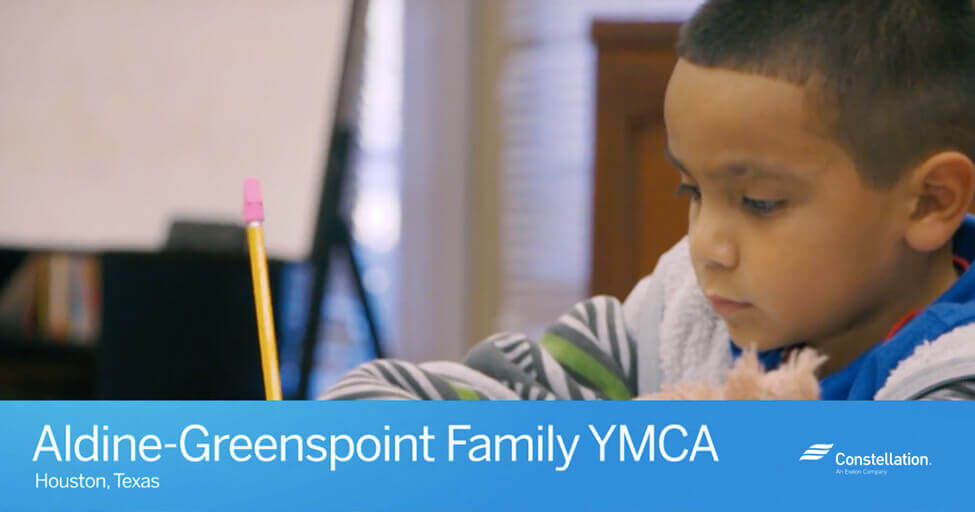 Associate Community Director Claudia Sanchez-Lopez says that the homework help is one of the most important aspects of the program. Most of the children's parents don't speak English, so they are unable to help with schoolwork at home. For these parents — and children — it's a relief to have people who are ready and willing to assist the children as they do their schoolwork so that they get the most out of their education and don't fall behind.
On a typical afternoon, time is set aside for homework and snack, and then a 30-minute period of physical activity. Children go outside daily when the weather permits. If it doesn't, they have exercises that can be done in the indoor facilities. There will also be an activity each afternoon that could be a STEM (Science Technology Engineering Mathematics) project, arts and crafts, or team-building fun.
Aldine-Greenspoint Family YMCA Summer Day Camp
The Aldine-Greenspoint Family YMCA runs more than just during the school year; the program also includes a summer day camp. For a minimal cost, children can attend summer day camp from 7:30 a.m. to 5:50 p.m. each weekday, which includes a weekly field trip and swimming. The Community Champions grant is being used to provide supplies and materials for this worthwhile summer day camp program.
On average, there are 15-20 students each day in the afterschool program, and 25-30 children in the summer day camp. Staff are dedicated and involved with kids in lots of ways — there is a 1:15 staff-to-student ratio in the afterschool program and a 1:10 staff-to-student ratio for the summer day camp.
Here's more from Sanchez-Lopez about the Aldine-Greenspoint Family YMCA and its programs:
Community Involvement and Constellation
This program matters to Constellation because it matters so much to the community it serves. Sanchez-Lopez has been with the program for seven of its eight years, and she says that the most important aspect of this program is that the YMCA is going into the community, finding where the need is, and bringing the program to those who need it most. "While it's enrichment [for the children], we also incorporate other things for families. Going back to what the need is in the community, we're able to accommodate."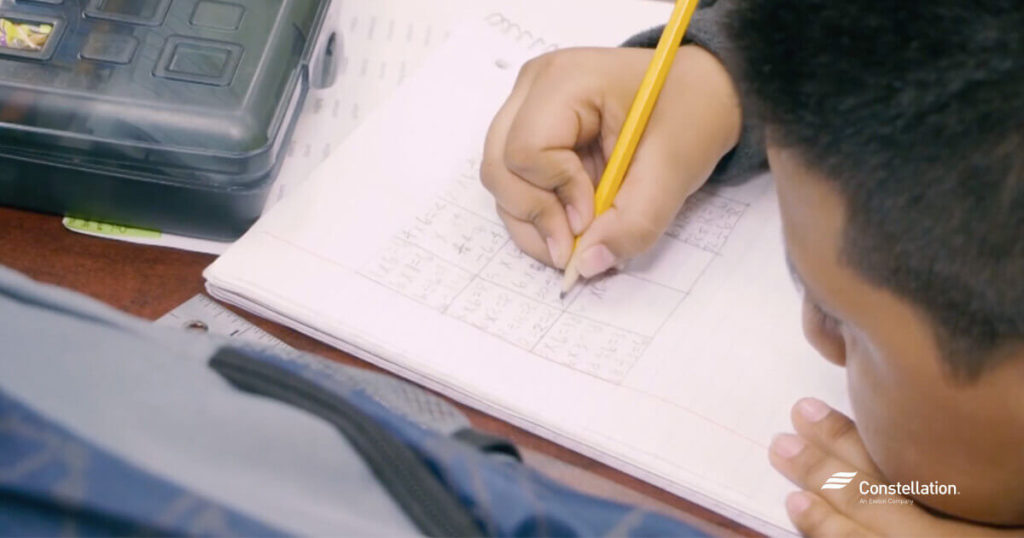 It's meaningful to Sanchez-Lopez for other reasons too. She came to the U.S. as part of a first-generation immigrant family. Her family had few resources, and she was able to participate in programs like those the Aldine-Greenspoint Family YMCA offers. Because of programs like this, she was able to have opportunities that she would not have had otherwise. As she puts it, something as simple as visiting a zoo is a huge experience for these kids. "You might think, 'Oh, it's a trip to the zoo', but for these kids, it's 'Wow! I've never been to a zoo before!'" she adds. Her goal is to broaden their horizons and help them see what's out there to do, learn and experience. Ultimately, she would like to see these children succeed in school so that they can be motivated and able to go to college when the time comes.
Apply for a Community Champions Grant
There are so many worthy causes and organizations out there that we can't find all of them ourselves — that's why we need your help. If community involvement is important to you, and if you're part of an organization that could benefit from additional funding in the form of grants for nonprofits, this is your chance to apply to be a Constellation Community Champions recipient.
Find out if your organization would be eligible for one of the Constellation Community Champions grants for nonprofits. We want to help you help your community!