One way to measure a company's seriousness of purpose is to look at how it regards research and development: Is it putting money and focus into new ideas within its industry, or simply satisfied with the tried-and-true? Using this definition alone, Constellation and its parent company, Exelon, are planning to lead the energy industry for a very long time indeed.
Scott Dupcak is head of Constellation Technology Ventures, the venture investing arm within Exelon Corporation. He outlines why Constellation believes investing in energy startups, and in particular energy software startups, is critical as a long-term strategy.
This approach is about more, he says, than simply getting a good return on investment, although that's important. "We want to be out there in the market and understanding the next big things that are coming as means of driving innovation in Constellation and, more broadly, Exelon," he emphasizes. Constellation Technology Ventures was started in 2010 and currently has about 15 companies in its portfolio.
Having these goals in mind, Dupcak says, means that they are also looking for energy startups that want a working relationship, rather than simply an investor. "We look to work with these companies by having seats on their boards or being board observers so we're involved in strategic discussions in the company," notes Dupcak.
By looking at two of the energy software startups Constellation Venture Technologies is currently working with, we see great examples of this: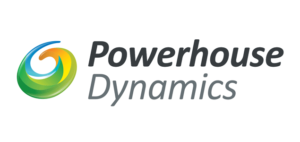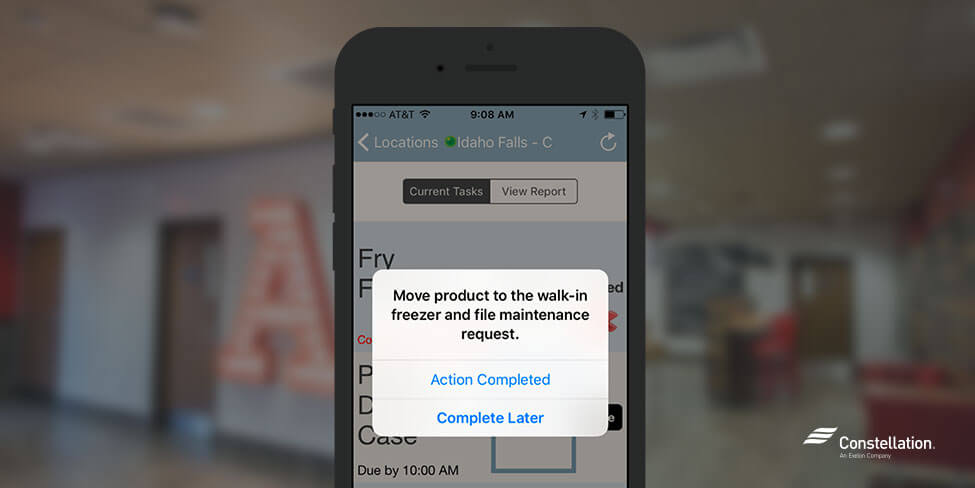 Powerhouse Dynamics
Powerhouse Dynamics is a Boston-based technology company that helps portfolios of small commercial facilities — mostly fewer than 25,000 square feet — better manage assets, energy and operations, thereby lowering their operating costs with improved efficiency. Using Powerhouse Dynamics software and hardware placed on the premises and appliances themselves, the SiteSage energy management system monitors a variety of energy uses, providing almost real-time analysis for the facilities managers so they can fine-tune their use or anticipate problems before they happen.
Powerhouse Dynamics CEO Martin Flusberg explains some of the ways his company's energy and asset management system can help: HVAC systems, lighting, convection ovens, refrigerators — the list is almost endless. Data about how these systems are operating — convection oven temperatures, defrosting schedules for refrigerators, the timing on lighting — is uploaded every few minutes, triggering cloud-based instant analysis that produces alerts and recommendations so that adjustments can then be made quickly on-site.
The savings can be impressive, points out Flusberg. He says his customers see energy savings of 10-20% on average.
Arby's is one restaurant chain using the SiteSage system for restaurant energy management at the enterprise level. "They have reported saving 15% on their energy spend," he remarks. "Across more than 1,000 locations, that's a pretty significant savings."
Constellation's investment in this energy startup helped it grow, Flusberg says, and, most importantly, should help it expand further. "I'm a big believer in strategic investors," observes Flusberg, who calls himself a serial entrepreneur. "They can intentionally provide value beyond money."
"We see the potential of them helping us generate business," he adds, noting some of their customers might be interested in Powerhouse Dynamics' system. "We see value beyond traditional institutional investors in working closely with [a company] like Constellation. Getting in front of their customers is valuable."
That works on the Constellation side, too, says Dupcak, as added value to Constellation customers. "First and foremost, the market they're focused on, sub 25,000-square-foot buildings and multi-location enterprises, is really an underserved segment of the building management systems market. Other players are focused on large buildings. Their solutions either are not a great fit or are too expensive.
"At the same time, we have a lot of customers in those verticals who we feel would be interested in something like this," Dupcak continues. "From an investment side it's a good opportunity to link and offer Powerhouse Dynamics as a solution to our customers."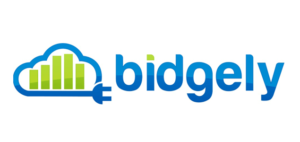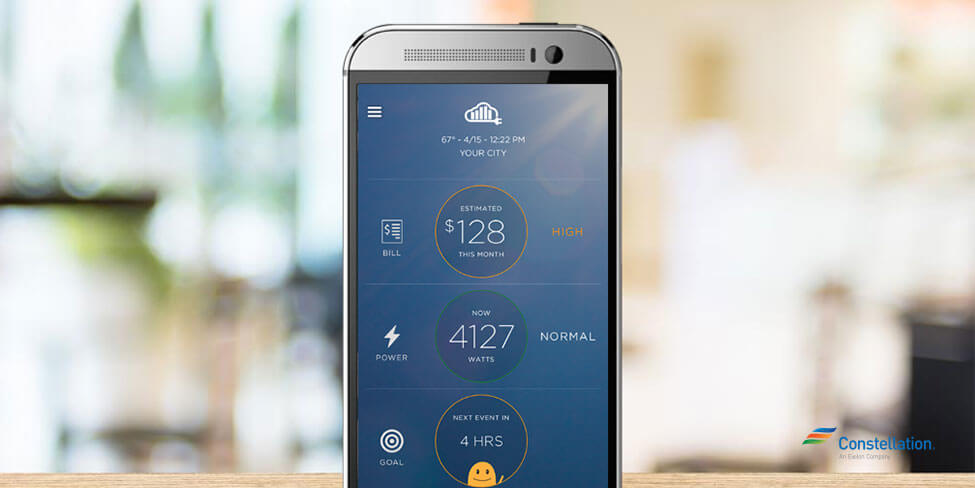 Bidgely
Constellation's investment portfolio of energy software startups also includes Bidgely, a company whose focus is helping residential energy users better understand and manage their energy costs.
Bidgely CEO Abhay Gupta got his start building smart meters. He wanted to take that idea a step further and use the data from the smart meters already installed in people's homes to help consumers better understand appliance energy efficiency, down to the level of individual appliances. Just how much electricity was the 15-year-old refrigerator using?
"It's similar to a bank with the credit business. You have itemized information on the bills," Grupta says, "so you can see what happened. In the energy space you don't get much information as a consumer." Or, least you didn't until Bidgely came along. Now, "With the meter data software, it can now itemize individual appliances," Grupta states. Appliance "fingerprints", if you will.
"We can bring value," he adds, "how you're using your energy and how the biggest costs are being spent."
As with Powerhouse Dynamics, the relationship with Constellation is mutually beneficial, Grupta says. Working with Constellation is "an endorsement to our customers who then want to invest in us," he notes. "It also allows us to have a platform for commercialization." Bidgely currently has a pilot program underway with certain Constellation customers testing its product.
"This brings more value to our customers," says Dupcak of the pilot and other possibilities with Bidgely. "You get a lot of information in the mail about who you can buy energy from. We can bring value, too — how you're using your energy and how the biggest costs are being spent. It helps differentiate us with home consumers. Through our arrangement with them, we can position ourselves in a unique light regarding some of our competitors."