Constellation is more than an energy company. We encourage volunteerism throughout the communities we serve, and in 2015 alone Constellation employees logged more than 20,000 volunteer hours to support communities and programs across America. Among the newest Constellation community initiatives is Hands On Atlanta and the new ParentU program.
Hands On Atlanta is a nonprofit devoted to expanding volunteerism throughout the Greater Atlanta, Georgia, area. Hands On Atlanta Director of Community and Civic Engagement Monique Terry, says that these volunteers "tackle the area's most pressing needs. We're creating lifelong community volunteers."
And what a cadre of volunteers it is. Terry says that in any given year, Hands On Atlanta engages close to 20,000 people who touch thousands through various community service programs. Hands On Atlanta also has its own programs, many of which focus on providing assistance to children in school as well as introducing children and teens to the idea of volunteerism and community service. The Saturday Discovery program, which was started nearly 25 years ago, provides tutoring, homework help and structured enrichment activities for elementary and middle school children. Hands On Atlanta's service-centered programs include Family Service Saturdays and Teen TeamWorks!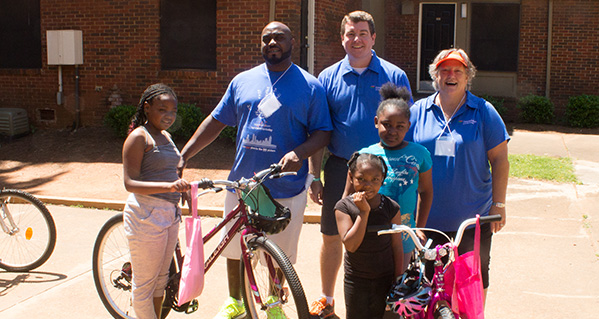 ParentU is a new offshoot from the Saturday Discovery program, Terry says. "It was created to complement the Saturday Discovery program to help parents get more involved in school activities," she says. The idea is to offer quarterly workshops for parents while the children attend the Discovery program, which helps to eliminate childcare challenges.
The actual content of the workshops will derive in part from conversations with the parents involved in the Discovery program, Terry says. One focus, based on parent feedback, will be providing information to guide parents as they help children with their homework. "We've gotten a lot of positive feedback about being able to come in and learn what their children are learning in school," Terry says, noting that the first ParentU workshop will be Oct. 1, Hands On Atlanta Day.
Jason Berns is Constellation's Executive Director of Marketing and Business Analytics. He's excited about extending Constellation community sponsorships in Atlanta. "Giving back to the community is always a big part of what Constellation has done," he says, ticking off other Constellation community initiatives such as Community Champions and Habitat for Humanity.
"We have worked with Community Champions in Atlanta for some time," he says. "Now, with Hands On Atlanta, we have another chance to extend our sponsorship and commitment to the community with a local organization that works directly to help Atlanta youth and families thrive. Helping the next generation succeed is an important part of our core values, and with Hands On Atlanta and ParentU, we can be directly involved in crafting a supportive educational and family-focused program that can really make a difference."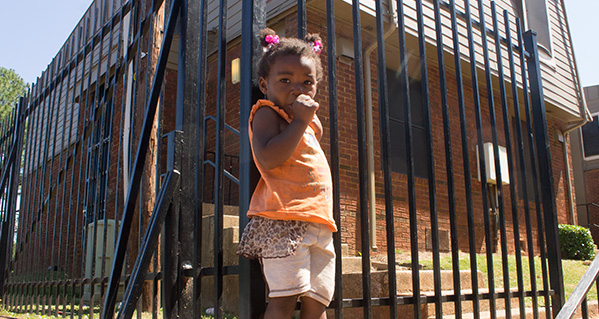 And building a program like ParentU from scratch is an opportunity that doesn't often arise for a corporate sponsor, he says. "We are excited about this because it's a new program," Berns says. "It's something that we're working with them to define between now and the launch in the fall."
Our three-year commitment to this community sponsorship is unique among corporate sponsors, Terry says. "For Constellation to join with us for three years for this program is rare," she says. "A lot of companies don't invest in long-term programs."
Knowing that the financial commitment is set for three years, Terry adds, "will help us to further our support of children's education and hit some critical goals to help kids be literate by the third grade and to be proficient in math by the time they hit middle school. Our goal is to reach 1,200 parents annually by 2019. Knowing that Constellation is supporting us in meeting that goal in building this program over the next three years is wonderful."