Moving is not easy. It's one of the most stressful experiences in life. While planning a move is time-intensive, it doesn't have to give you gray hairs. Having a handy moving checklist can keep you organized and reduce your stress levels. We're here to help! Print out our Moving Guide and take on moving day like a pro!
The Moving Checklist
Checklist 1: Before Packing Up Your Stuff
[ ] Explore Your Options
There are tons of choices to make during the moving process. You'll need to decide if you will be transporting your belongings on your own or relying on a professional moving company. If you go with the second option, request an on-site estimate and get it in writing. This will save you from unnecessary hassles and unexpected expenses.
[ ] Contact service providers
You might have options when it comes to utilities and services at your new home. Explore local service providers for electric, cable, telephone and other utilities. Deposits and set-up appointments could be required, so it's best to prepare for these in advance. In some cases, moving specials are available that could save you money.
This is also the perfect time to select any new energy suppliers you may need at your new place. In some cases, you might need to give new suppliers up to a month's notice prior to switching, especially in competitive markets.
[ ] Downsize
Moving is the perfect time to eliminate your excess "stuff." Clean out your fridge and pantry, and donate the unused items around the home and garage to charity. This will keep you from having an overstuffed moving truck and can save you from unnecessary trips back and forth.
[ ] Let people know
Fill out paperwork, such as change of address forms, before moving day. Make sure to share your new address and contact information with friends and family. They'll want to be able to keep in touch!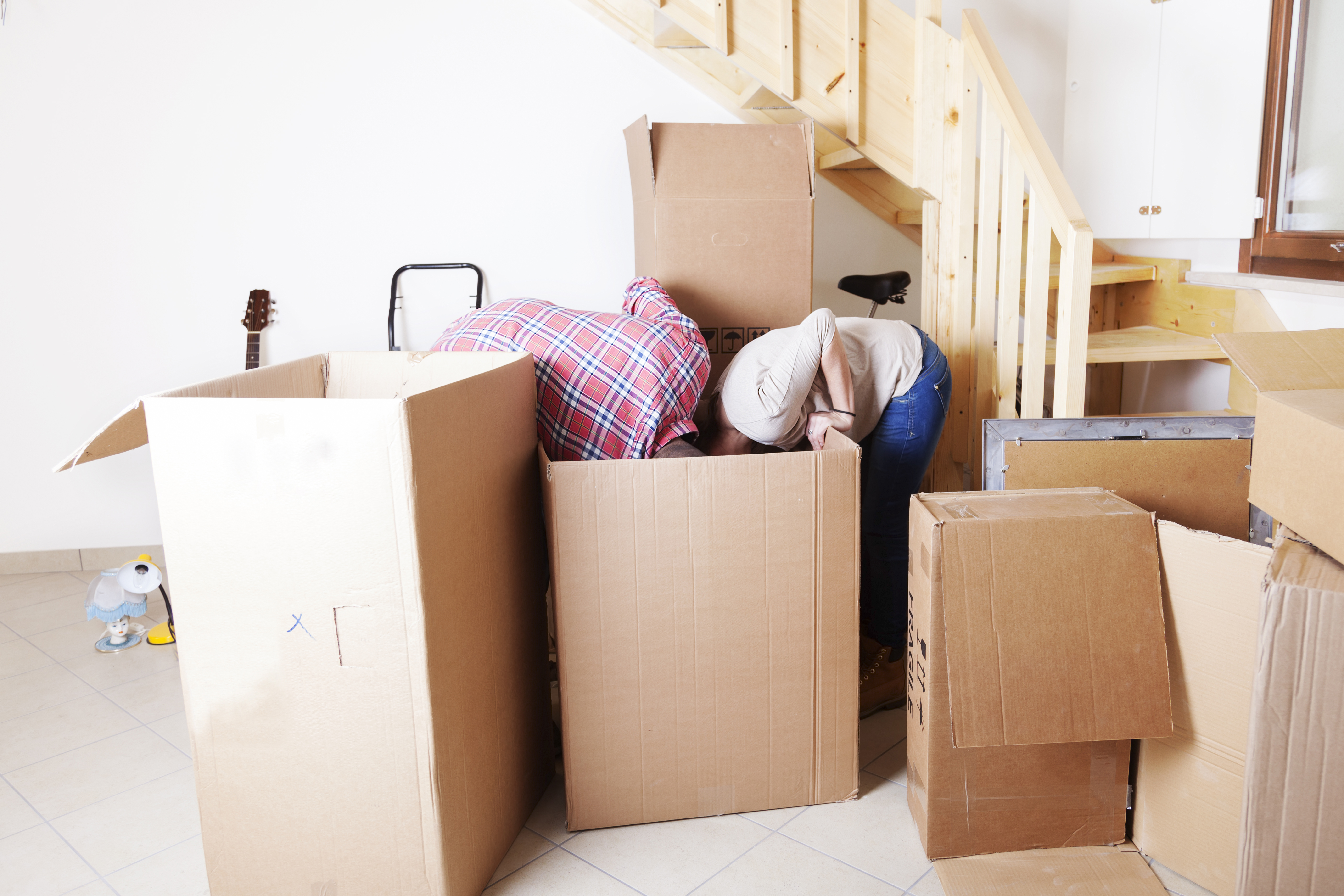 Checklist 2: During The Move
[ ] Develop a packing strategy
Start packing up items that are not used frequently as soon as possible. Decide what will be placed in each box and how it should be packed, to avoid damage.
[ ] Label! Label! Label!
When packing, clearly label each box. Make sure to include the room where it belongs, along with information on its contents. There's nothing more stressful than not being able to account for all your items when you move.
[ ] Get an early start
Once moving day arrives, make sure to be on time for your appointment with the movers or truck rental company.
[ ] Do a final walk-through
Before taking off, review your moving checklist and examine your home thoroughly for any items that have been left behind. Make sure to look in closets, attics and pantries. No item left behind!
[ ] Keep your receipts
Holding on to your receipts will help you to identify any billing errors and also budget for upcoming expenses.
Checklist 3: What To Do When You Unpack
[ ] Check for damages
Inspect your boxes and their contents for damages and report these to your moving company immediately. Plug in electronic items to make sure that they are working properly. This will also help you to spot any issues with utilities or wiring in your new home.
[ ] Take an inventory
As you unpack, take an inventory to make sure that you haven't lost any items during the move. The labeling of your boxes should help with this.
[ ] Take photos
Photograph your new home and its contents. This will help you to check for missing items and will also be useful for insurance purposes.
This checklist can help turn an otherwise stressful experience into a more exciting time! Preparing in advance will ensure that you have a move that's as stress-free as possible.
Happy moving!