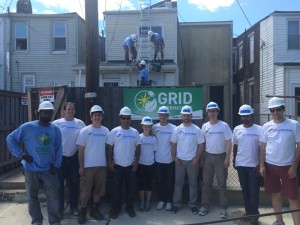 Constellation, with our parent company Exelon, is committed to advancing renewable energy initiatives and creating economic opportunities in Baltimore and throughout Maryland. We're proud to announce our support of GRID Alternatives, the nation's largest nonprofit solar installer, as they kick off a pilot project that is bringing both clean energy and green jobs to the heart of Baltimore City.
The project, led by GRID Alternatives in an innovative partnership with the Baltimore Office of Sustainability and the Baltimore Energy Challenge, will install solar installations and cool roofs on 10 homes and a local community center in East Baltimore's C.A.R.E. Community.
Civic Works, Baltimore's urban service corps and AmeriCorps training center, will work in conjunction with GRID Alternatives to provide local residents with valuable hands-on solar installation training. The job trainees  received classroom training and earned industry-recognized weatherization certifications, and will have the chance to put their training to work through the partnership with GRID, according to Earl Millet, Civic Works Chief Operating Officer.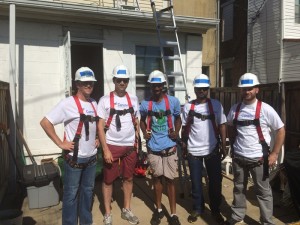 "We know that this on-the-job training will help them secure full time employment and thrive in Baltimore's green economy."
Constellation sponsored the kick-off event at the home of Leonard Wills, a 74-year old life-long Baltimorean. Mr. Wills' home was the first to be equipped with a new cost-saving solar electric system.
"I'll be able to use my savings to make some repairs to the house that I haven't been able to afford," said Wills.
Baltimore Mayor Stephanie Rawlings-Blake applauded the initiative.
"We are proud to bring to our city this model of clean, affordable energy paired with job training opportunities for our residents."
GRID Alternatives was established to bring cost-saving, renewable energy to lower-income families in underserved communities. The non-profit has provided solar training to over 21,000 individuals, and has benefited 5,400 families, contributing to a total lifetime electricity cost-savings of $135 million. The project in the C.A.R.E. community represents Grid Alternative's first Baltimore area project.
GRID Alternatives, along with Constellation and other sponsoring partners, strives to make a multi-faceted impact, according to Nicole Steele, Executive Director of GRID Alternatives Mid-Atlantic.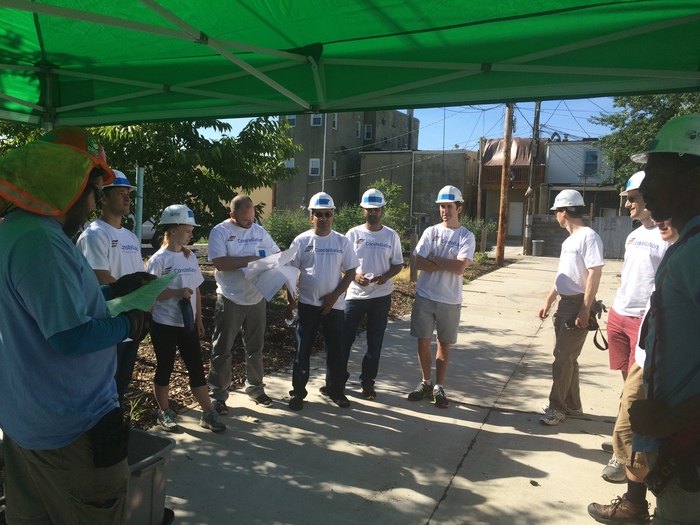 "Every time we start working with a community like this one, we hear from residents that they need job opportunities, they want to live more affordably in their homes, and they want to do something positive for the environment. We hope to do many more projects like this city- and region-wide."
Check out ABC 2 News's coverage of the event.
For more information on Constellation's community involvement, visit our Community Resource page.