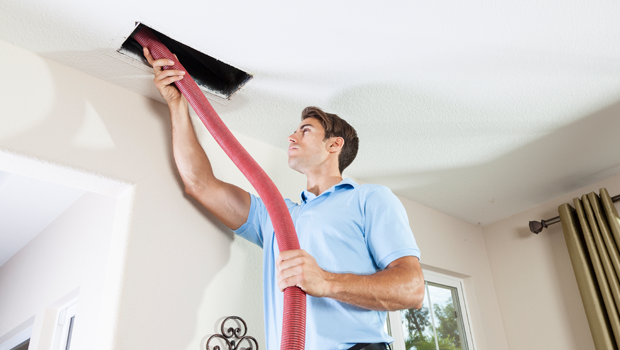 What small changes can you make at home this Spring to be more efficient? Keep in mind that heating and cooling accounts for almost half of the average home's utility costs!
Window Dressing
Blinds and curtains are more than decoration. This quick weekend project could help save $10-30 each year in heating costs and $6-15 of your summer cooling costs.
Consider updating your windows with double- or triple-glazing options to combat extreme temperatures year round and help reduce the energy your home needs to warm up or cool down.
Insulate
A special blanket designed to wrap around your hot water tank might cost $30-65 up front, and could save you $20-120 annually on your heating bill.
Insulating the attic could double your savings efforts. Initial costs will probably run $350-500, but could save you up to $225 on heating bills and up to $200 on cooling bills each year.
Create double-digit savings in hot and cold months by insulating your air ducts. Initial costs could run $75-100, and yield $120-300 in heating bill savings; and $30-70 savings on cooling.
Keep Your AC in Good Condition
Spring clean to help clear the air at home! Replace dirty, clogged air filters with clean ones to improve your home's air quality and your air conditioner's energy consumption by 5% to 15%.
Be sure to check (and clean) your AC unit's evaporator coil. Outdoor units can collect dust and debris, preventing good air flow to the unit. Plus, trimming foliage to allow a two-foot area around the air conditioner helps.
Rearrange furniture to keep air vents clear, improve air circulation and help reduce how hard your AC unit works to cool your home.
When the weather starts warming up, make an appointment with a certified technician, annually, to evaluate and service your air conditioner to keep it running efficiently.
Thinking about upgrading your air conditioner? Consider installing a high-efficiency air conditioner to lower energy use by 20-50%. Plus, you can take advantage of a 30% tax credit through 2015 by purchasing a qualified energy-efficient model. Some states have other incentives, e.g. rebates on ENERGY STAR models.
Reduce Water Usage
Switch to a cold wash cycle and help save more than $60 each year.
Use low-flow faucets and shower heads to reduce water usage. This one small change may cost $3-15 up front, but pays for itself in the first year and could save an average of $25 each year on your heating bill.*
Lower your hot water tank's temperature to 120ºF to prevent scalding and save money on energy normally spent to heat the tank water. Keep the tank snug and warm with a special blanket designed to help retain heat in the tank.
Repair leaky or dripping faucets right away to avoid wasting water – and money.
Take cooler, quick showers and turn the water off while shampooing your hair or soaping up. You'll conserve water and the energy to heat it!
Manage Power Easily
Choose the right energy efficient light bulb for your home.
Turn off and unplug non-essential appliances and equipment to avoid vampire or "stand-by" usage. "Stand-by" electricity can account for up to 25% of your power bill.
Use a power strip to make it easy to turn off multiple items at once, and reduce "stand-by" usage.
Keep your fridge stocked and set its temperature between 36 and 38 degrees.
Test your fridge's door seals with a dollar bill. If the bill slips when you close the door, replace the seal to help keep the cold in.
Challenge your family to take the Energy Star pledge and make a plan to improve your home's efficiency. Plus, you can set a checklist and check things off when you complete a goal!
Consider these energy-saving ideas, and make a plan for your home. An efficiency expert can help. He or she will evaluate each room, and can help you develop a plan that is realistic for your budget and goals. When planning, be sure to account for:
How much do you want to spend on energy?
Where are your greatest energy losses in your home?
How long would it take to recoup your efficiency investments?
Do any energy efficiency home improvement projects this year qualify for energy tax credits next year?
Answering these questions can help you prioritize which projects to tackle this year on your family's "honey-do" list of energy updates.
Sources: U.S. Department of Energy "Energy Savers" and earthtechling.com