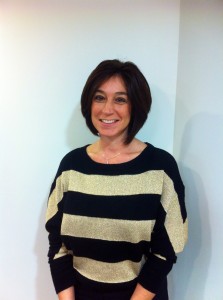 Making positive differences in the communities where we live and work is at the core of our employee values at Constellation. One way that we do this is by holding company sponsored events and independent volunteer activities.
We asked Babette, a member of our energy efficiency team based out of Pittsburgh, how she gives back to her local community on a regular basis. Below, see what Babette, who has worked with Constellation for the last 12 years, shared with us.
Question: How did you become involved in your local community through your position at Constellation?
I began my career at Constellation based out of Baltimore, where there were lots of opportunities available to us. I worked with your team (the Community Stewardship Team) to work on building volunteer and outreach activities out of the Pittsburgh office once I moved here a little more than two years ago.
So far, I've planned 7 volunteer activities this year with two or three more planned before the year's over. Our support for local organizations has ranged from working at a local domestic violence center, delivering backpacks to homeless shelters, to cooking dinner for about 40 families at the Ronald McDonald House.
Q: What has been the most memorable event that you have participated in? Why?
The most memorable event I would have to say is one that we just recently held for the Ronald McDonald House. I will never forget the families' faces when we made dinner for them after being in the hospital all day and the appreciation that they expressed.
I cannot imagine what these families are going through and the simple thing of cooking them a warm meal is the least that I can do. I just really enjoy giving back.
Q: Why do you think that others at Constellation should or do contribute to the community?
I think it is important because it builds a sense of pride, bonds individuals with a larger group, and allows you to make connections with the community. It is very nice to see the company display the same values that we have as employees and shows that this is also important to the company.
Giving back is a very big piece of who I am and it is very important for me to work for a company that does the same. If it were not for the Community Outreach side of our business, it wouldn't have been possible for us to have touched as many lives as we all have across the company.