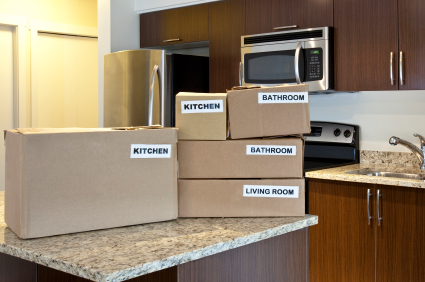 Whether you're looking for, have found, or recently moved into a new home, don't let the question of energy take a backseat to all the other issues you consider as you transform your house into an abode that's distinctively yours.
Throughout May, we provided tips both on this blog as well as on our Facebook page to help make the process much easier. The following is a recap of everything we shared, just in case you missed it!
You should take first things first. That begins with setting up service from the local utility company, which will mention the electricity supply options available at your new address. If you're already a Constellation customer and want to continue that relationship, you also should visit our website at home.constellation.com. Enter your new zip code to see if we offer service in your area.
If your new home is in an area we serve, establish a utility account and call us. Constellation would be glad to enroll you once again for our service. Unfortunately, not all of Constellation's service areas can transfer your existing service to your new address. Remember, too, we will not charge an early termination fee if you're moving to a new house — regardless of whether you contract with us again for your energy needs.
Another good idea for movers is to check out our special offers. A complete list is available through our partner site at www.constellationspecial.com/movers. There you also can get more information on the sign-up process.
Your energy concerns shouldn't stop there. The more energy efficient your home, the more money you'll save. Whether the house you're buying is old or new, the best advice is to take a whole-house approach. View your home as a one-energy system with interdependent parts. For instance:
— If your home has lots of windows, try to install ENERGY STAR® -qualified windows and use curtains to help keep cool air inside during the summer, and warm air inside during the winter.
— Install sensors, dimmers, or timers for your light fixtures to reduce energy usage.
— Make sure fireplace dampers are properly closed when not in use.
— Avoid placing appliances, such as lamps or TVs, near a thermostat.
— Avoid using the coldest setting when turning on the air conditioner for the first time. You may cool your home too much and waste energy.
— Make sure the bottoms and thresholds of the outside doors have pliable sealing gaskets or consider buying new ones if they don't.
Feel free to leave a comment if you have any questions.