By Sonya Ulen
Director, Load Response, Constellation Energy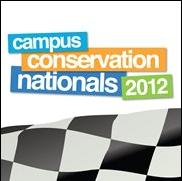 Over the past 11 weeks, over 100 colleges and universities from across the country have been competing in Lucid's "Compete to Reduce" competition aiming to conserve the most energy and water in their residence halls. Constellation is proud to award the prize for the New York Region of the contest, we would like to congratulate St. John's University for winning a Constellation VirtuWatt™ system!
Throughout the competition, schools implemented various strategies to reduce the amount of energy and water consumption by building. Using Lucid's Building Dashboard®, participants tracked their performance in real-time, compared standings among the leading schools and buildings, and shared their winning conservation measures. Students at St. John's were successful at saving 37,071kWh of energy during the competition across nine participating buildings, with an average savings of 10%!
So what were the keys to St. John's success? The student body. The students lobbied daily in the dining halls for eight weeks and awarded prizes to people who helped them save energy. They also encouraged students to take measures in their dorm rooms, such as turning lights off, unplugging chargers, and exchanging light bulbs for CFL bulbs! St. John's has been involved with the program since 2010. This video from their first year in the competition shows how the entire school comes together for the event.
Constellation  is proud to be a sponsor of the entire Campus Conservation Nationals competition, designed to empower the future generation of energy and environmental leaders, and foster a culture of conservation within campus communities.  Upon winning, Constellation's VirtuWatt™ energy management and bidding system will help St. John's continue to save energy and find new revenues through a load response program long beyond this competition!
There were many other superb schools that also won National and Regional prizes. Find out if your alma mater was among the top reducers  by going to the Campus Conservation Nationals website!
To view St. John's results, visit their Building Dashboard.
To read more about the overall results, read the official results press release.
Learn more about the history of the Campus Conservation Nationals on Lucid's website.
Join the next iteration of the Campus Conservation Nationals by visiting the website.