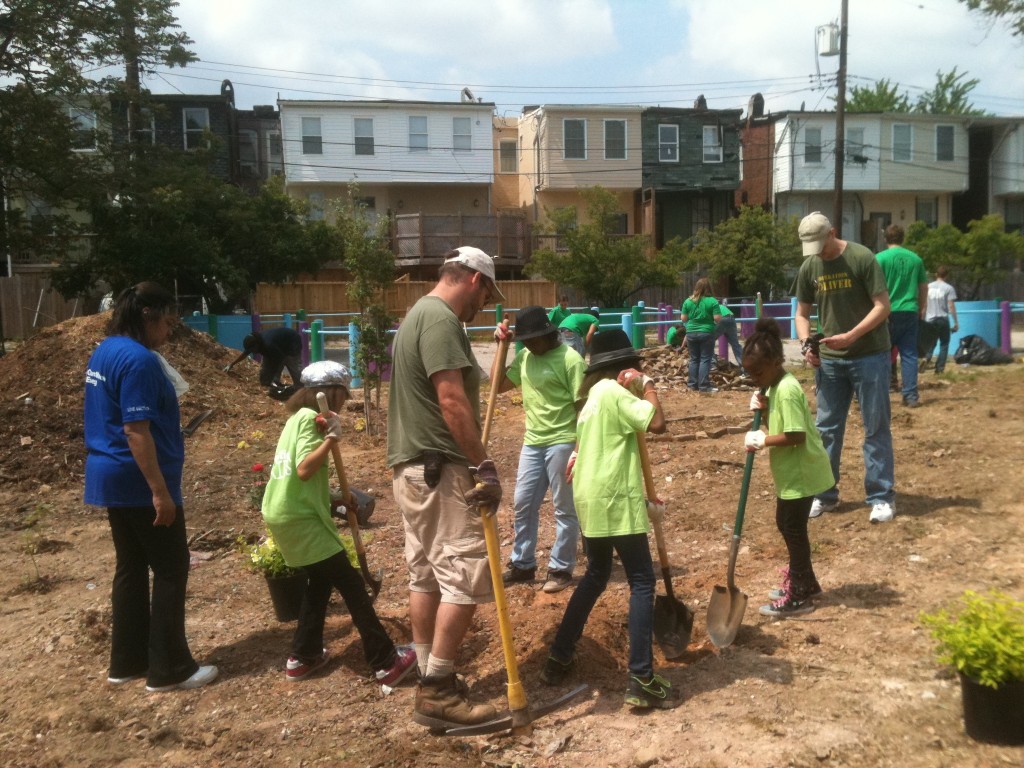 National Volunteer Week may be over, but Constellation's commitment to giving back to the community goes on all year long. One of the many initiatives that we are proud to be involved in is the City of Baltimore's "Power in Dirt" initiative.
Started by Baltimore Mayor Stephanie Rawlings-Blake, the goal of this "Power in Dirt" program is to revitalize vacant lots in some of the most blighted areas of Baltimore. This is done through volunteers who donate their time and energy to work on these lots, while the "Power in Dirt" initiative makes it easier to get through different levels of legal "red tape" that could hinder the revitalization process.
Constellation is very proud to support the revitalization of 100 lots throughout the city. Our Constellation employees will be helping to turn these lots into spaces where people can gather to play sports, grow food, or just to sit and enjoy a green space in the middle of the city.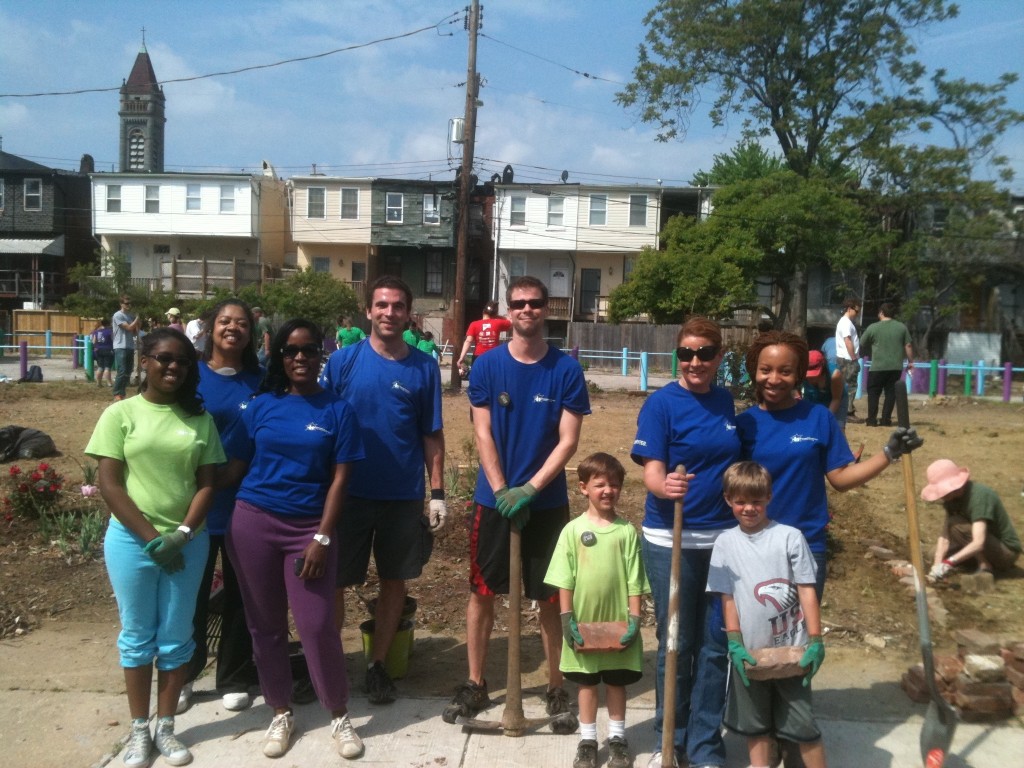 On Saturday, April 21, Constellation volunteers partnered with Operation Oliver, the 6th Branch's commitment to improving the Oliver neighborhood of Baltimore City, to help them begin the landscaping and gardening phase of their Bethel St. Vacant Lot project.  Prior to Saturday, the 6th Branch and their volunteers had removed more than 75 tons of garbage and landscaping debris from the vacant lots they've adopted from the city.  They also planted nearly 50 trees and almost 100 square feet of shrubs and flowers to improve these spaces.